Art in Our Age – Katowice
06 May – 12 June 2016
BWA Katowice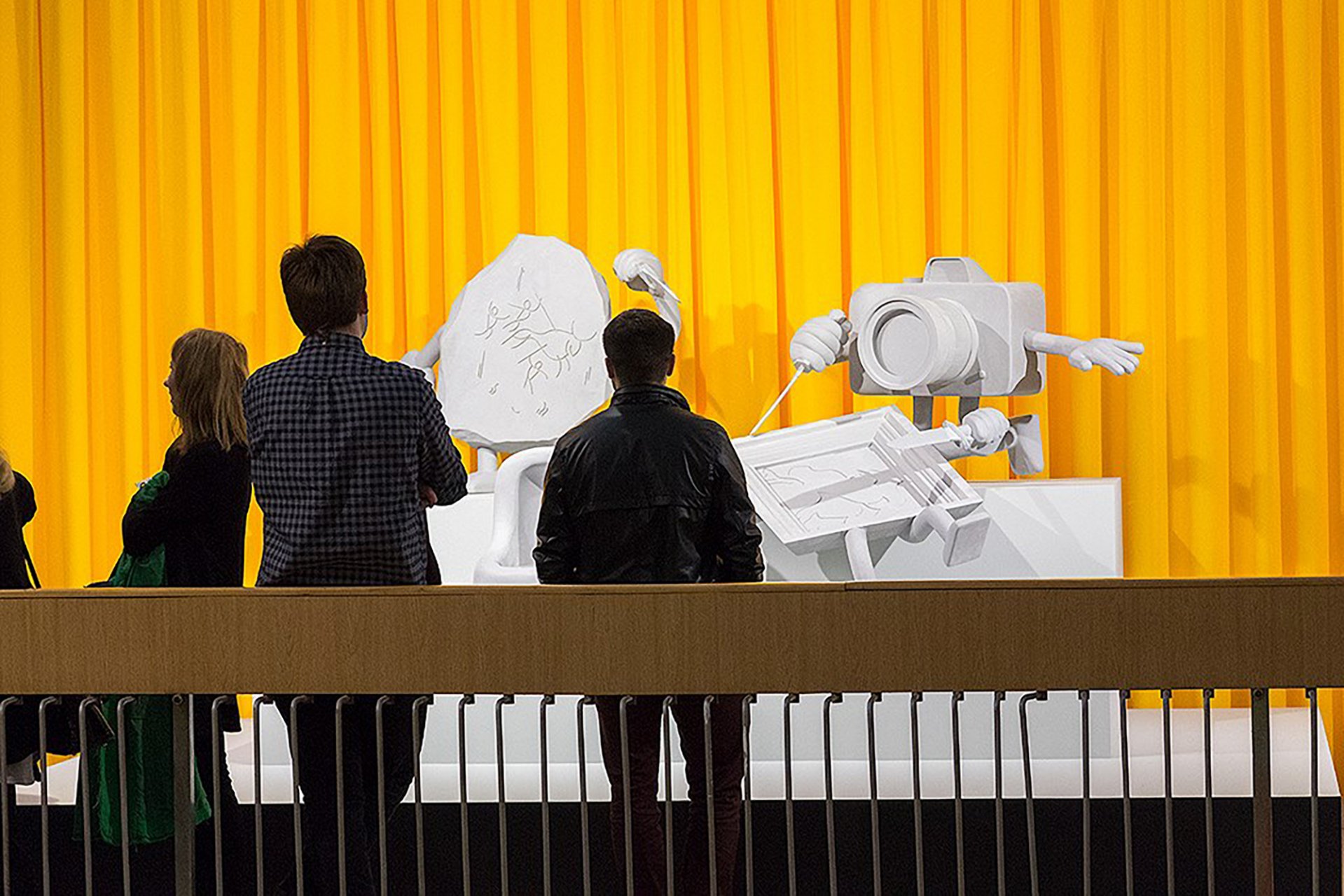 Art in Our Age is an exhibition of works from the collections of the ING Polish Art Foundation and Zachęta – National Gallery of Art. The exhibition confronts the activities of contemporary artists with elementary questions asked by visitors to their exhibitions: has modern-day art become completely disjoined from reality? Who are artists today, and why are the effects of their work referred to as works of art? What do abstract quests for artistic avant-garde have in common with the life of an average person?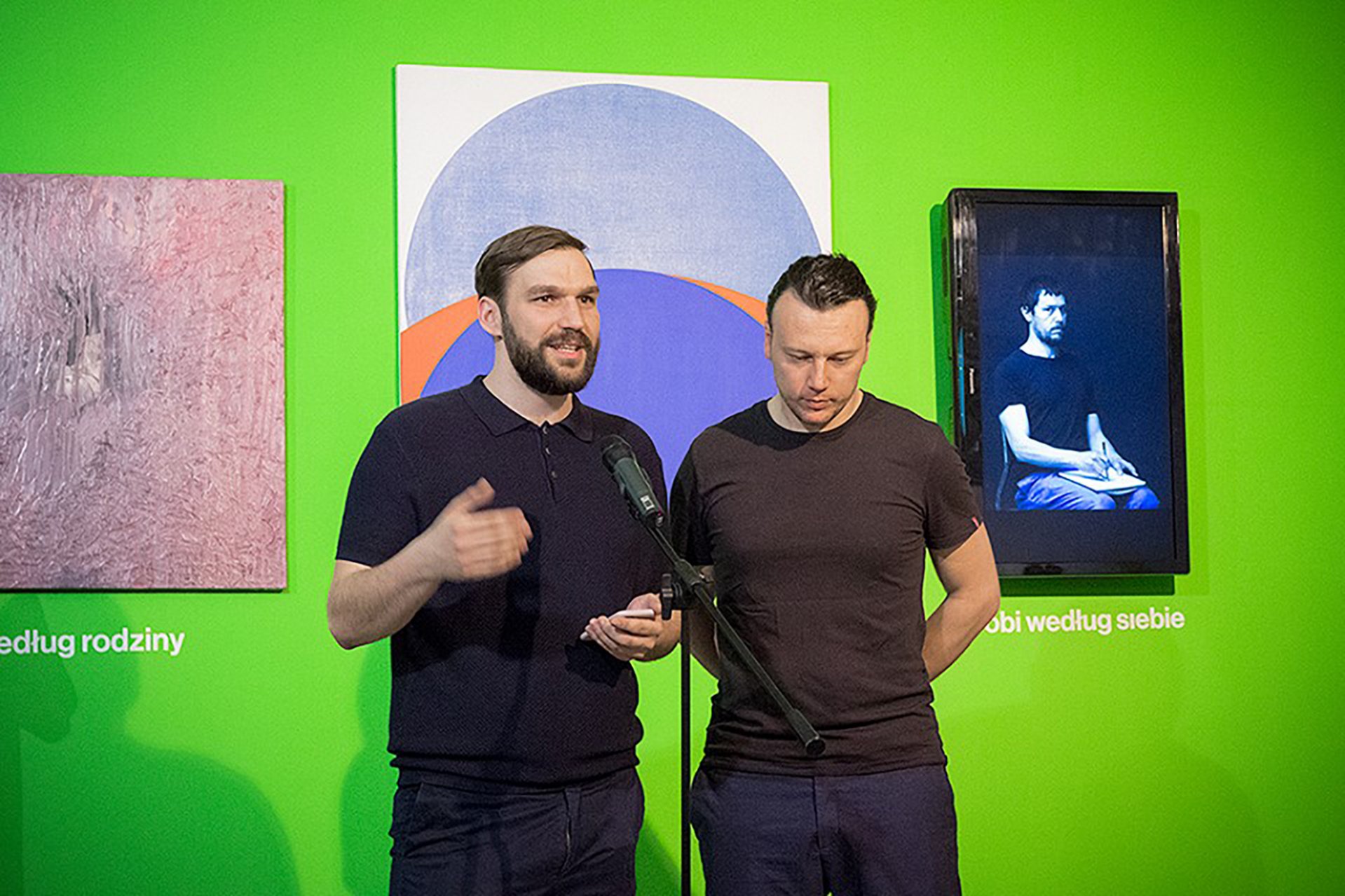 BWA in Katowice showed a subsequent edition of an exhibition organised at Zachęta at the turn of 2015 and 2016 to commemorate the 15th anniversary of the ING Polish Art Foundation. Artworks from the collections of both institutions were approached as parts of a greater whole – of social, aesthetic, and historical reality – rather than as individual pieces. This is why the exhibited works referred to pop music, local newspaper stories, internet memes, and mock-ups, bringing visitors closer to art, and facilitating their comprehension of the context, the artists' intent and their journey preceding the actual moment of an artwork coming to life. Matters explored by the authors of the exhibition included the development of artistic media; mechanisms allowing state-of-the-art technological inventions to assume artistic technique functions; relations between contemporary art and other forms of expression in human activity. As a result, the exhibition took on the form of an installation employing assorted media to the purpose of presenting contemporary art as an easily accessible source of inspiration, while blurring the boundary separating the artist's virtuosity from skills usefulin everyday life.
The exhibition was accompanied by a publication titled Art in Our Age: a collection of responses to fundamental art-related questions, drafted by curators, artists, and art critics.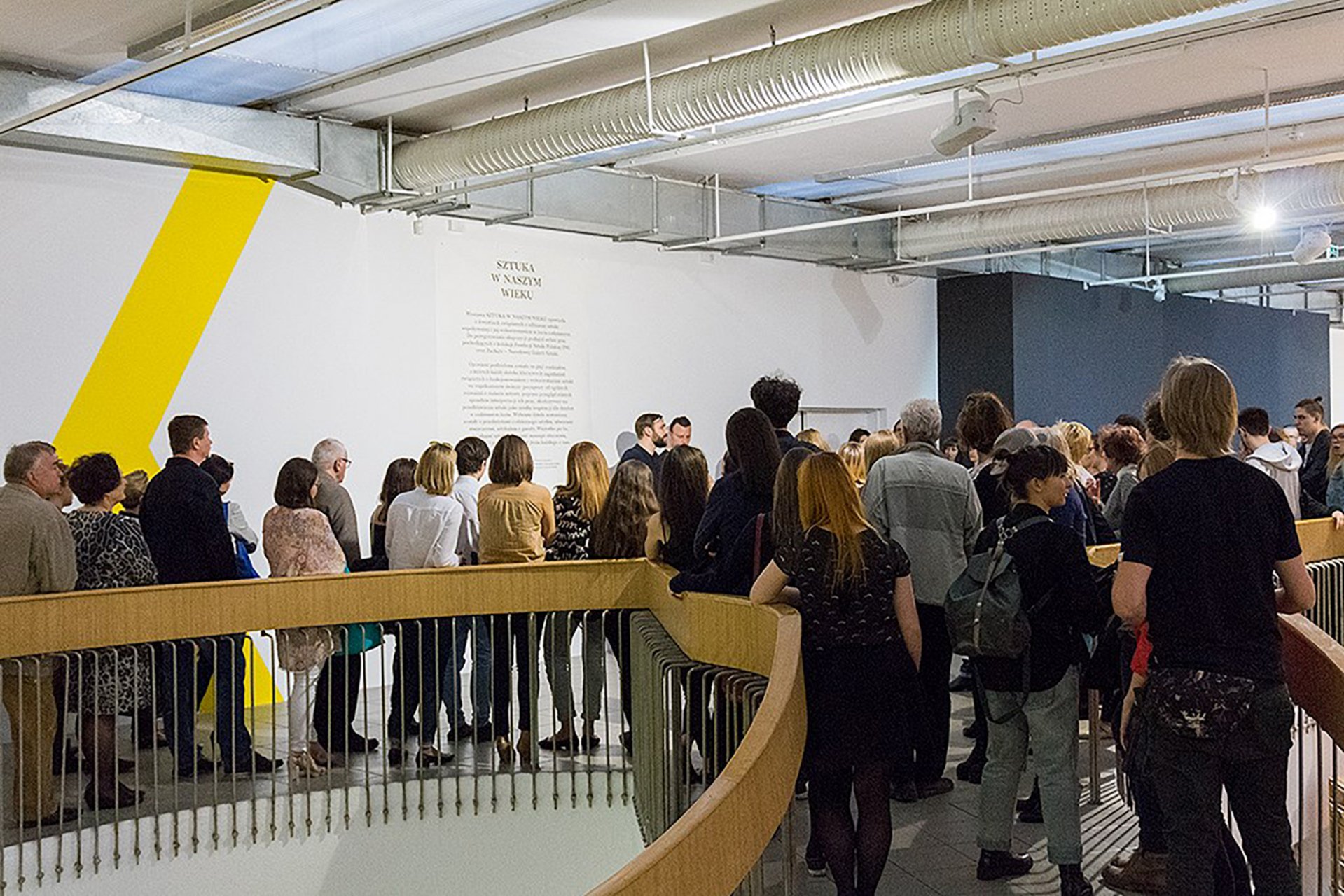 curators: Rafał Dominik i Szymon Żydek
cooperation: Kamila Bondar (Foundation), Maria Świerżewska (Zachęta), Barbara Lubowiecka-Majcher, Katarzyna Szymańska-Marzec (BWA Katowice)
organizers: Fundacja Sztuki Polskiej ING, Zachęta — National Gallery of Art, BWA Contemporary Art Gallery in Katowice

artists: Magdalena Abakanowicz, Krzysztof M. Bednarski, Olaf Brzeski, Jan Dobkowski, Tadeusz Dominik, Edward Dwurnik, Piotr Janas, Jerzy Kałucki, Marcin Maciejowski, Przemysław Matecki, Jerzy Nowosielski, Lech Okołów, Włodzimierz Pawlak, Józef Petruk, Henryk Stażewski, Jerzy Tchórzewski, Karol Wierusz-Kowalski, Ryszard Winiarski, Krzysztof Żwirblis, Basia Bańda, Sławomir Pawszak, Katarzyna Przezwańska, Jakub Woynarowski