Art in Our Age – Tarnów
22 November – 4 December 2016
BWA Tarnów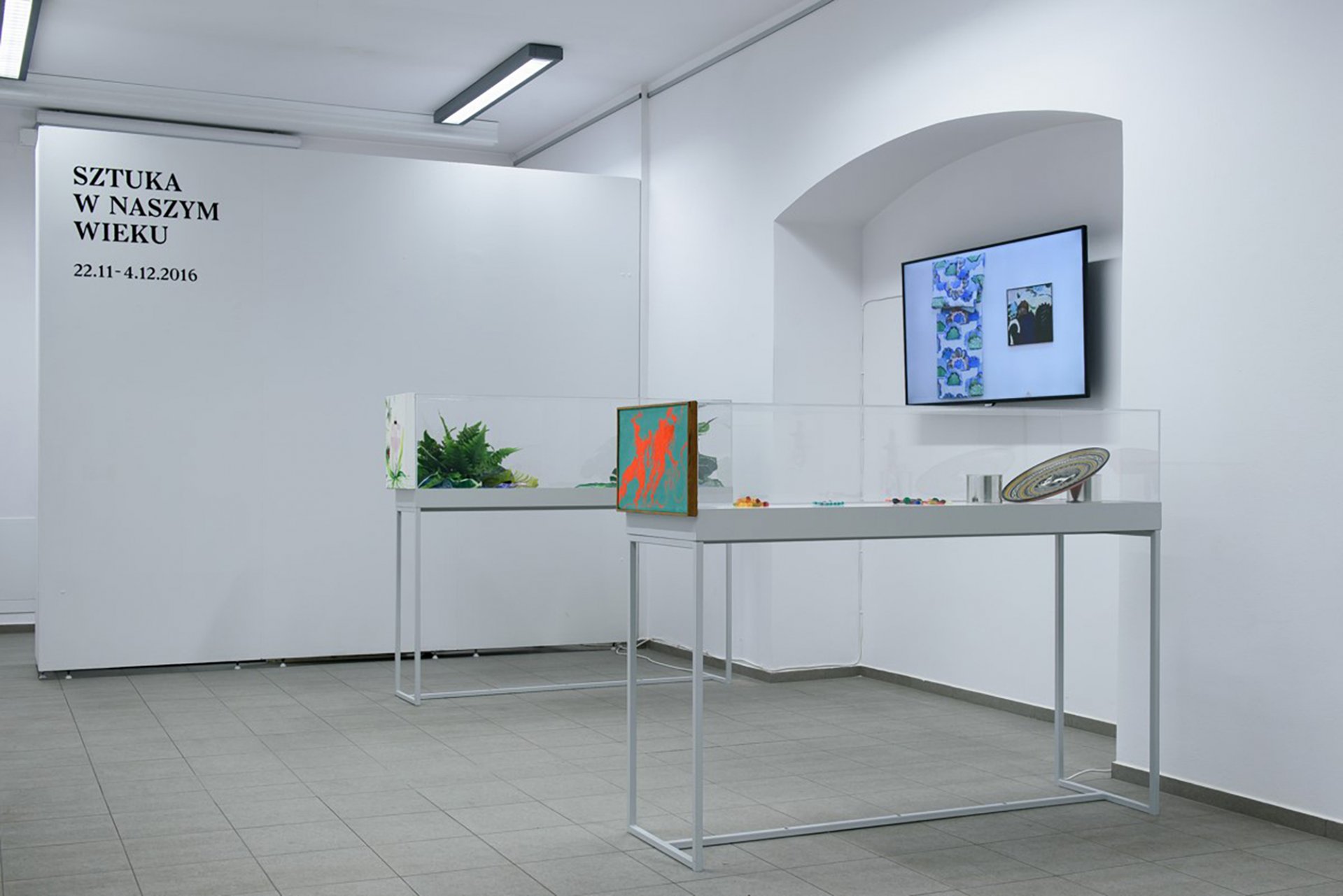 Art in Our Age is a project designed to domesticate contemporary art and highlight its connections to everyday life. To date, it has included two exhibitions and a publication titled Art in Our Age: a collection of responses to fundamental art-related questions, drafted by curators, artists, and art critics. The exhibition at BWA Tarnów was an opportunity to recapitulate tropes explored in earlier project editions.
The exhibition showed a cinematographic narrative in five chapters. The video focuses on essential matters connected with the functioning and use of art in the contemporary world: from deliberations on the status of artists and appraisals of the diverse ways of interpreting their work, through the depiction of art as a source of inspiration for daily activities. The video material was supplemented by two display cabinets referencing the metaphor of an artwork as the cover of a book concealing a multifaceted tale.
The Art in Our Age project was organised to commemorate the 15th anniversary of the ING Polish Art Foundation, as an outcome of Rafał Dominik and Szymon Żydek's collaboration with the joint team of the ING Polish Art Foundation and Zachęta – National Gallery of Art.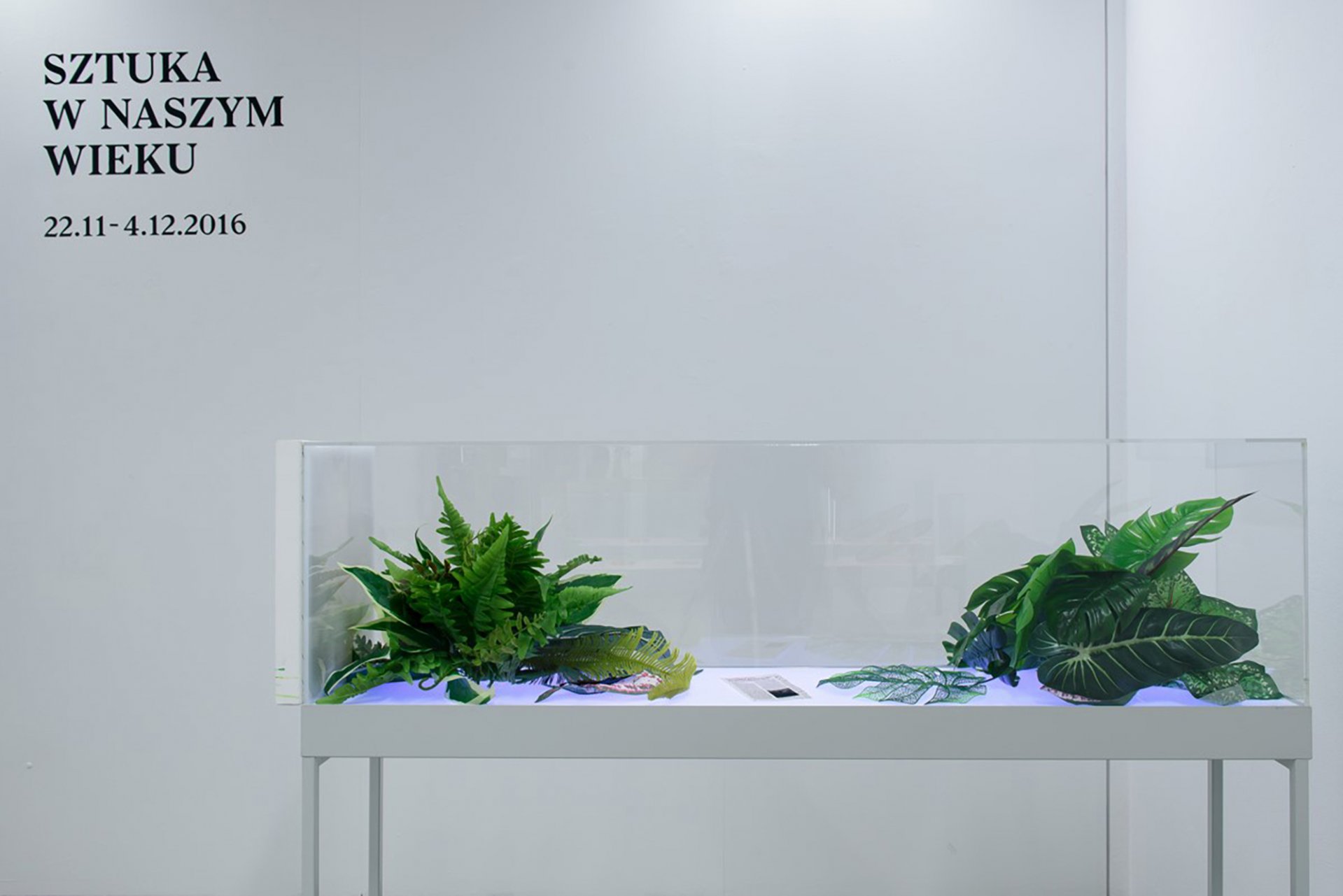 curators: Rafał Dominik i Szymon Żydek
cooperation: Kamila Bondar (the Foundation) Maria Świerżewska (Zachęta)
organizers: Fundacja Sztuki Polskiej ING, Zachęta — National Gallery of Art, BWA Tarnów

artists: Magdalena Abakanowicz, Krzysztof M. Bednarski, Olaf Brzeski, Jan Dobkowski, Tadeusz Dominik, Edward Dwurnik, Piotr Janas, Jerzy Kałucki, Marcin Maciejowski, Przemysław Matecki, Jerzy Nowosielski, Lech Okołów, Włodzimierz Pawlak, Józef Petruk, Henryk Stażewski, Jerzy Tchórzewski, Karol Wierusz-Kowalski, Ryszard Winiarski, Krzysztof Żwirblis, Basia Bańda, Sławomir Pawszak, Katarzyna Przezwańska, Jakub Woynarowski