Yulia Krivich at Art Walk
as part of an outdoor exhibition NEW GOLDEN / CEREMONIAL
In Ukraine, the flag by Yulia Krivich from out collection is on view at Art Walk gallery on Europejski Square in Warsaw as a part of an outdoor exhibition NEW GOLDEN / CEREMONIAL.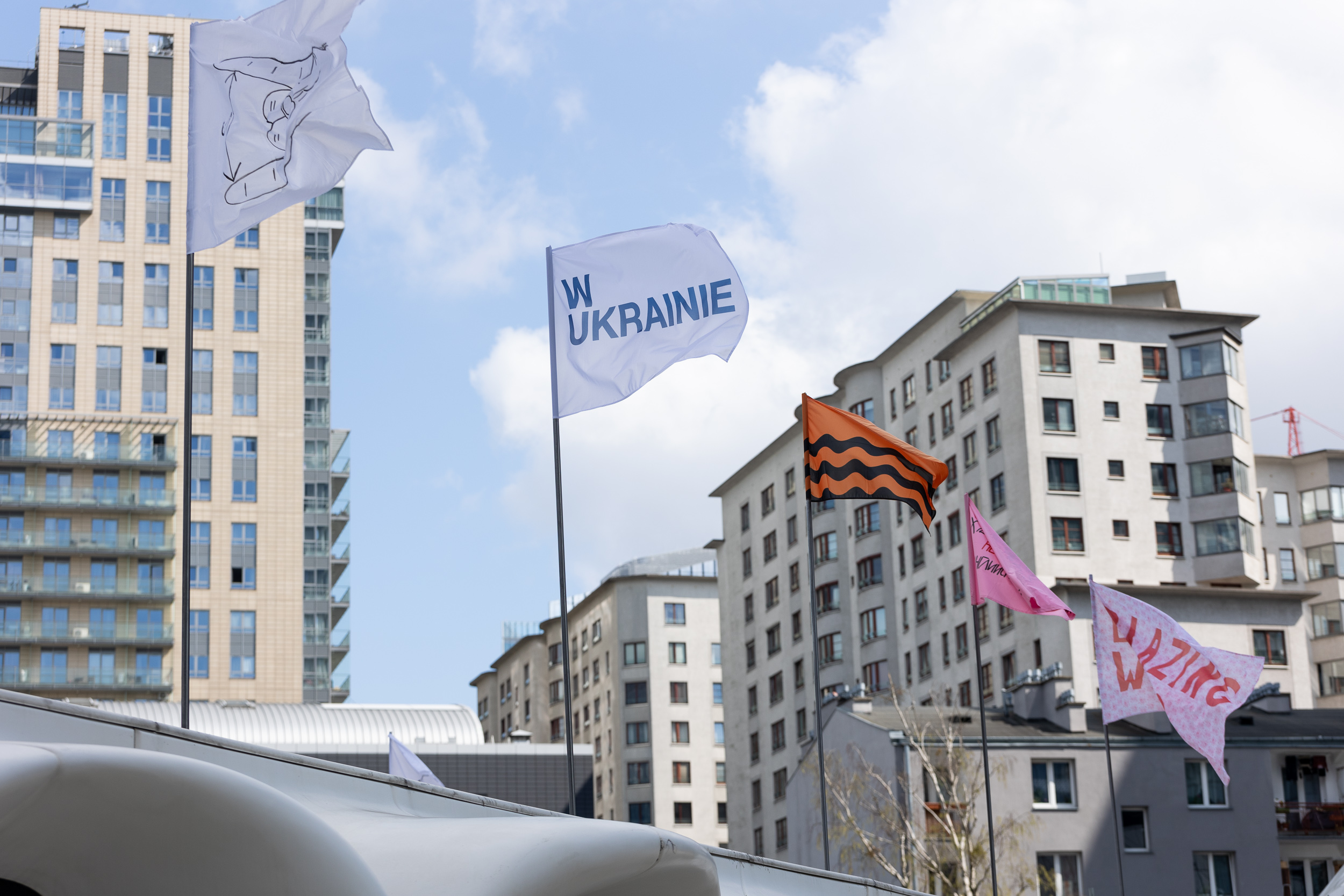 The CEREMONIAL consists of 11 flags made by artists. The works refer to social and political issues – the pandemic, migration situation, refugee crisis, instability of systems, and the full-scale russian invasion of Ukraine. They show the necessity for changes in language, attitude toward other people, and nature.
This exhibition was prepared by NOWY ZŁOTY [eng. NEW GOLDEN], an informal exhibition space whose curatorial team consists of Magdalena Kreis and Yuriy Biley. NOWY ZŁOTY has been operating in Wrocław since 2019, and the place where the program is being developed is a kiosk.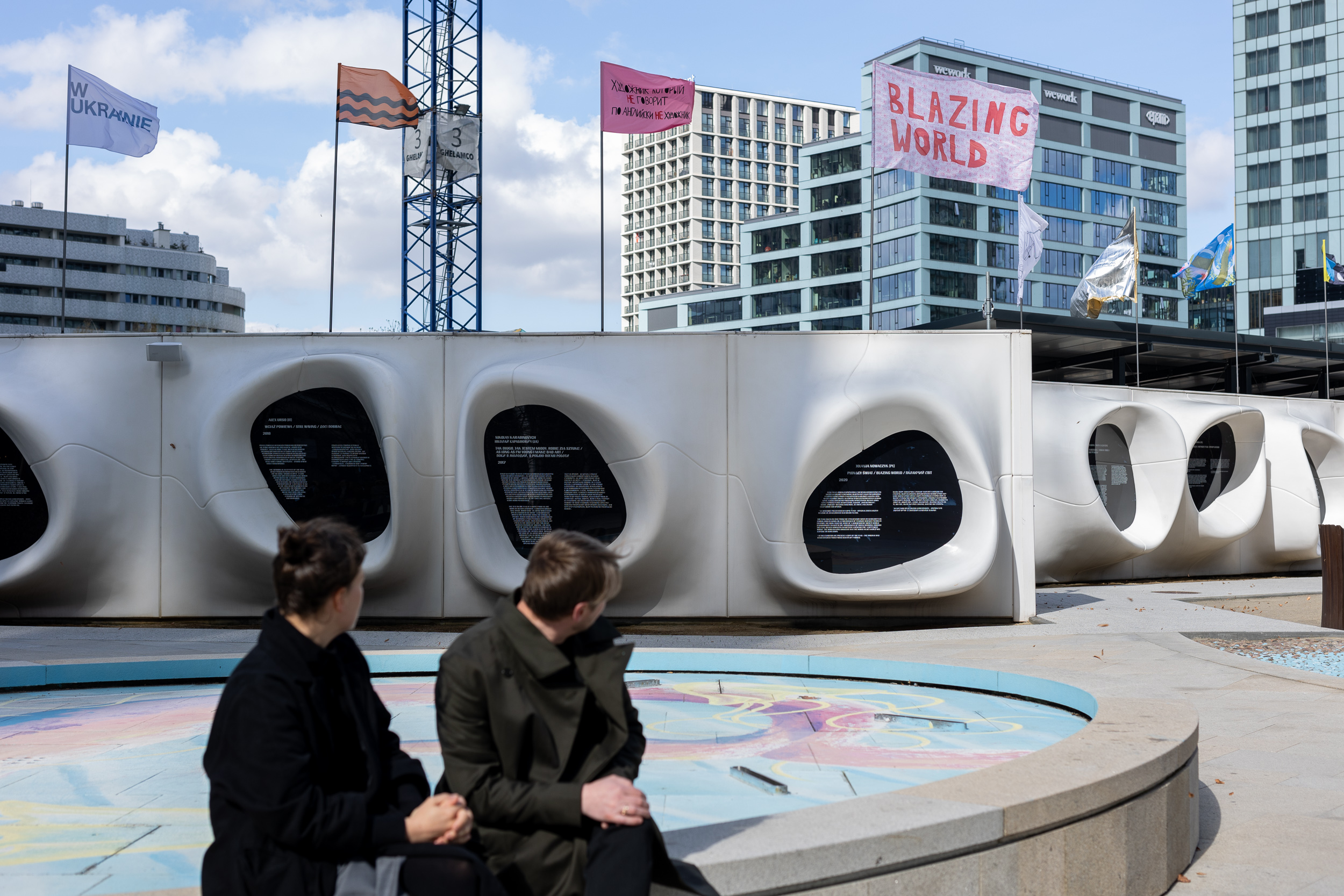 NEW GOLDEN / CEREMONIAL
4/14–8/18/2023
Art Walk Gallery in Warsaw
curatorial team: Magdalena Kreis & Yuriy Biley