Tomek Kręcicki's "Potato" again on the road
this time at Galeria Bielska BWA.
Tomasz Kręcicki's painting "Potato" from our collection is part of the show of the Potency group, cofounded by Kręcicki. The exhibition "
Potency—Humoral Theory: quattro stagioni
", curated by Stach Szabłowski, is on view at Galeria Bielska BWA in Bielsko-Biała from 18 March to 24 April 2022.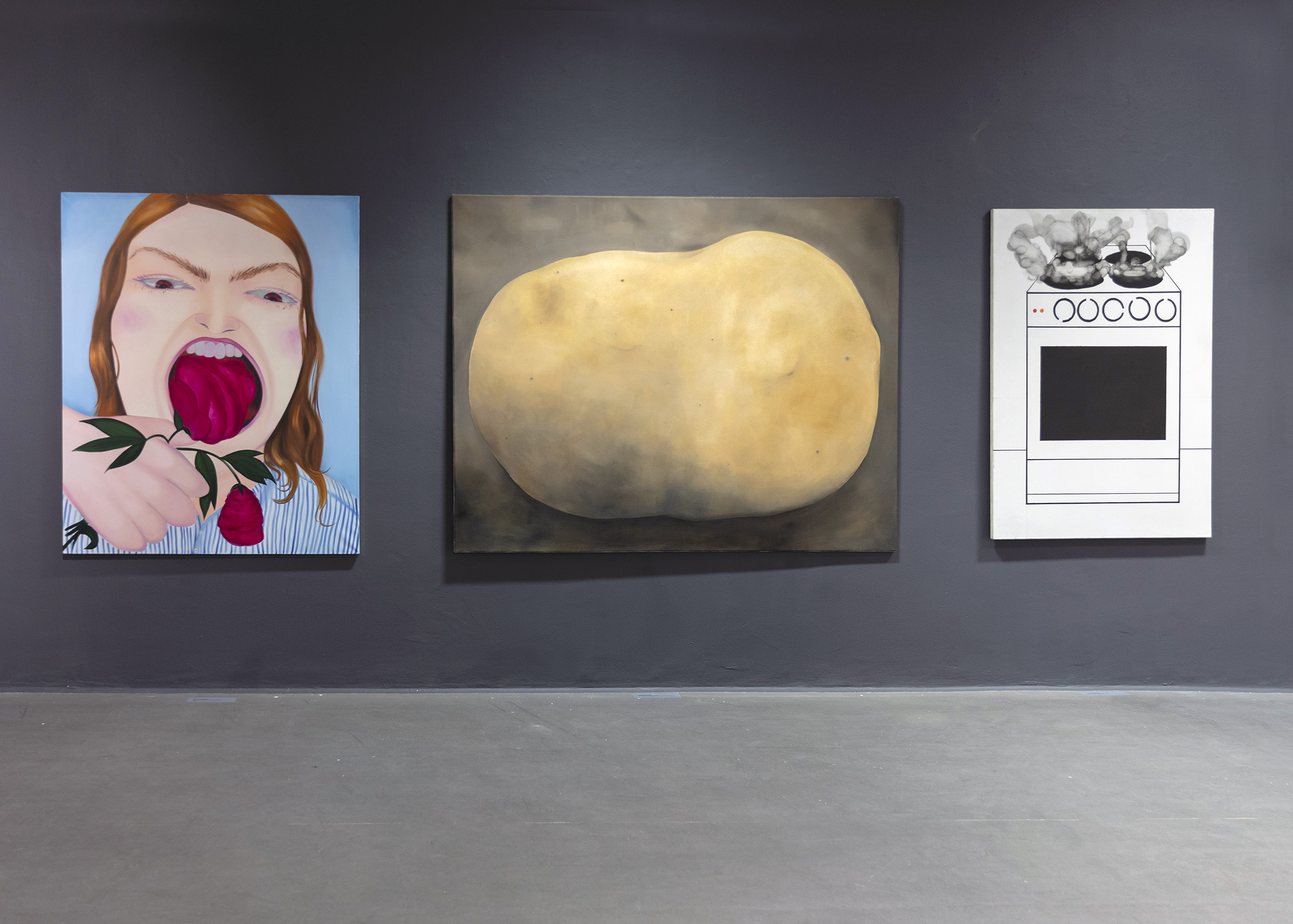 The Potency group is made up of three Kraków painters: Tomasz Kręcicki, Karolina Jabłońska and Cyryl Polaczek. The "Humoral Theory" show was first presented at BWA Zielona Góra in 2021.