Podgląd Gallery is now open!
We invite you to the smallest gallery in Warsaw, open 24/7.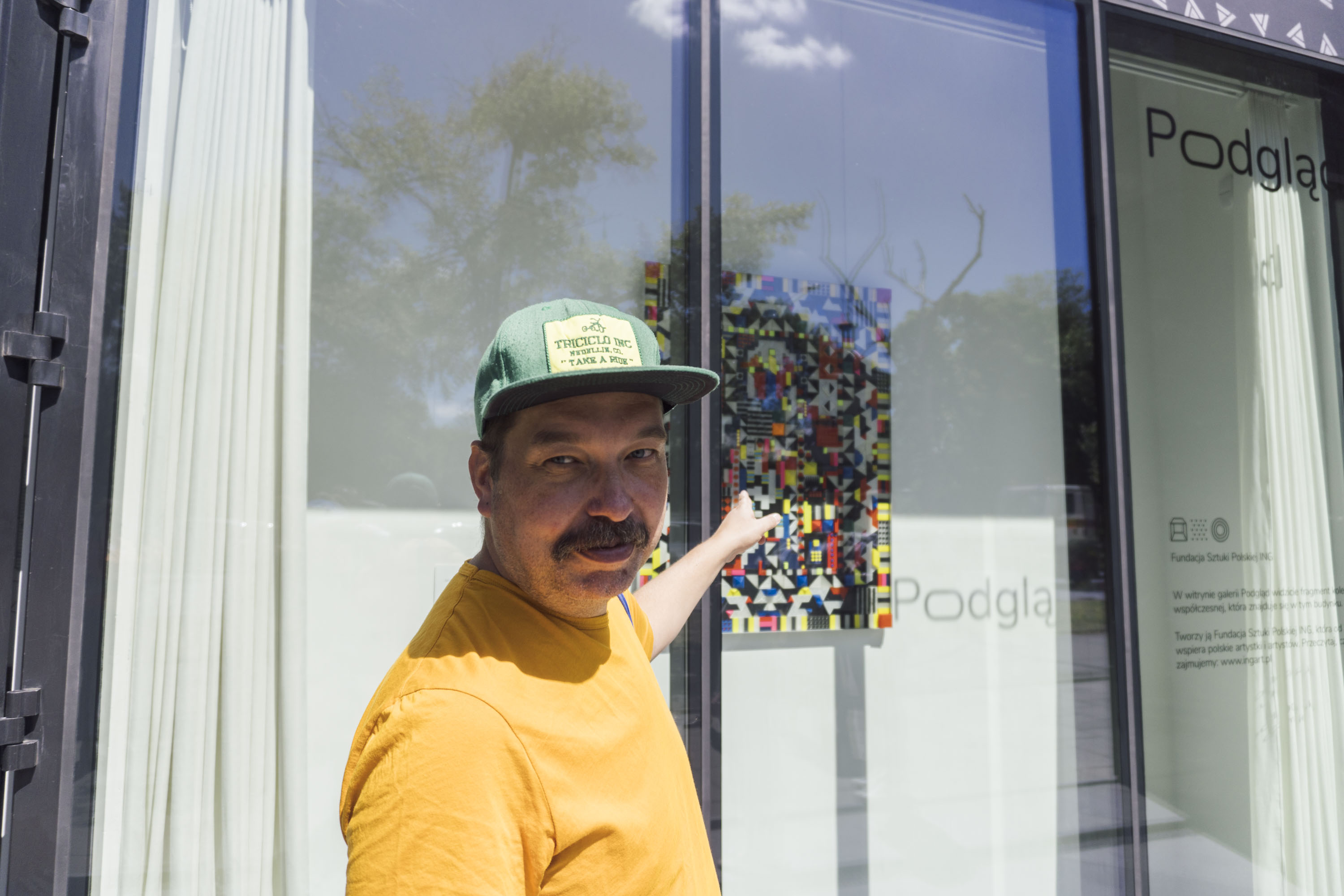 An exceptional space has launched at the headquarters of ING Bank: a gallery for a single work called Podgląd [sneak-peak]. Staff, customers, or simply passers-by can peep at a small fragment of the collection of the ING Polish Art Foundation. The display will change regularly, as we want to show how interesting and diverse our collection is.

We invited the staff at ING to choose the work to launch the gallery, and received 1,011 votes. They chose a relief by Janek Simon. At a lunchtime opening, the artist discussed his work.

The Podgląd Gallery is located in a shopwindow at Plac Unii City Shopping, on the side of ul. Waryńskiego, and like other shopwindows in the shopping centre it is accessible around the clock.