Podgląd Gallery #2 : Slavs and Tatars
The second opening at Warsaw's smallest gallery has just been held.
This time we are showing Noblesse Oblige, a work by the collective Slavs and Tatars which recently entered the collection of the ING Polish Art Foundation and has not yet been shown by the foundation. The tapestry will be on display until mid-January 2023.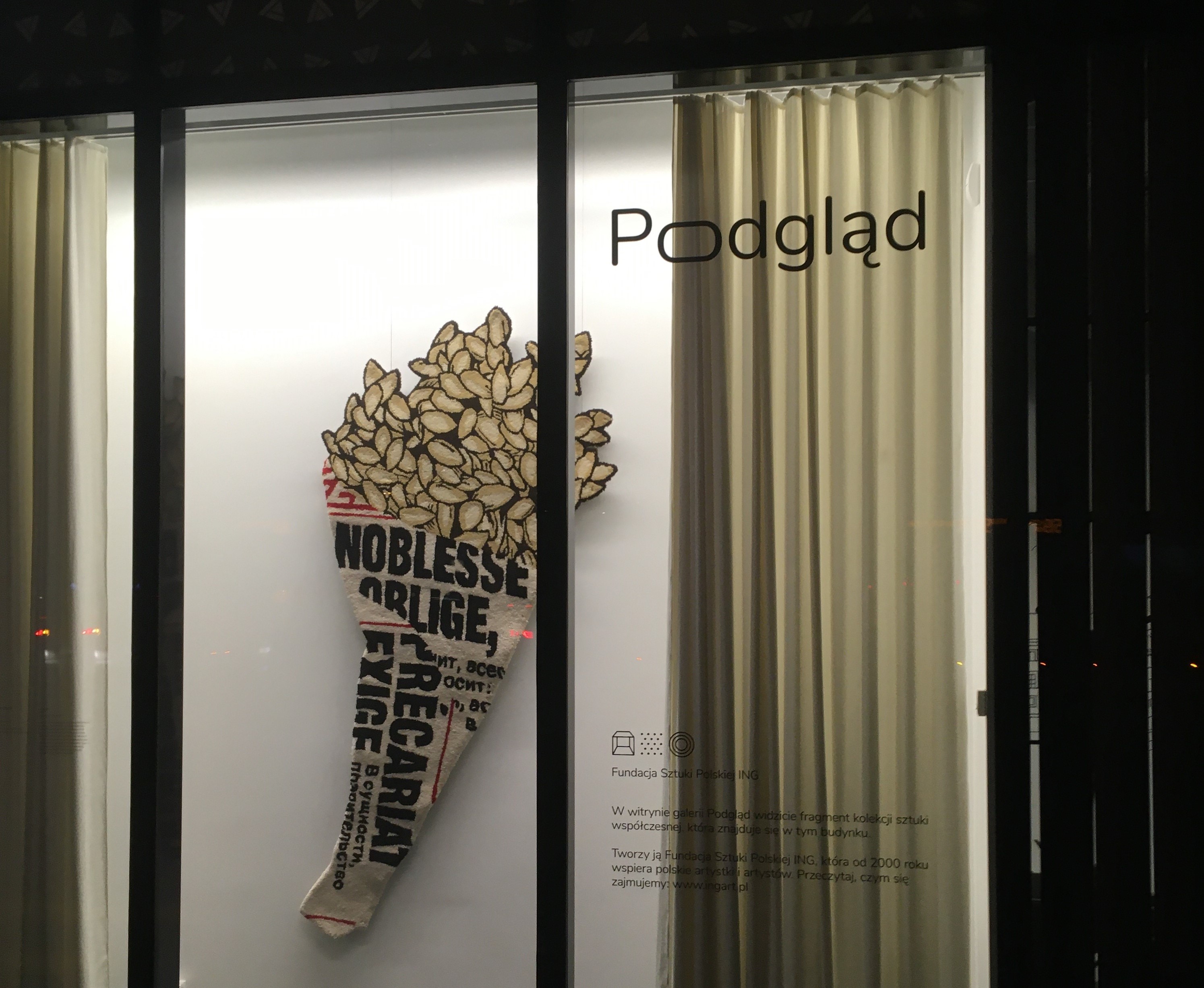 The Podgląd Gallery is located in a shopwindow at Plac Unii City Shopping, on the side of ul. Waryńskiego, and can be viewed 24/7.