Anniversary thanks
Thank you for our 20-year adventure with art!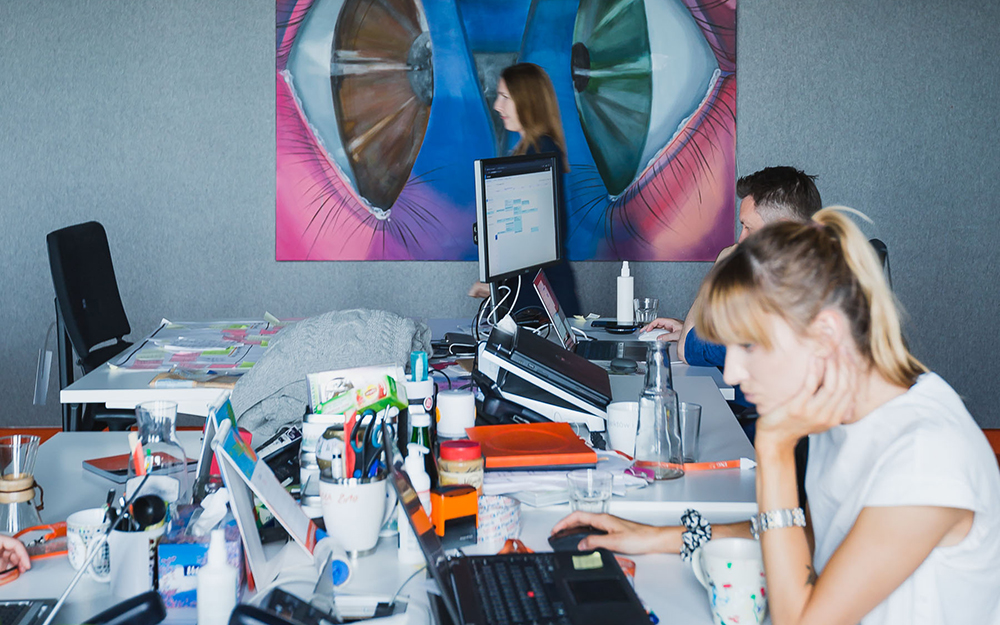 In 2020, a year like no other, our foundation completed its first 20 years in operation. The collection we have been building since the very beginning is now a significant, steadily expanding set of over 200 artworks. The last few years have witnessed other projects, exhibitions and publications, but first and foremost our educational programme Artist: The Professional. This year's edition was special, as we moved from the lecture halls of art schools to home computer screens. Paradoxically, this proved to offer an even more intimate setting for the sessions. Every year your enthusiastic reception of the project and positive reviews of the sessions gives us great satisfaction. (Below: lecturers for Artist: The Professional in 2020)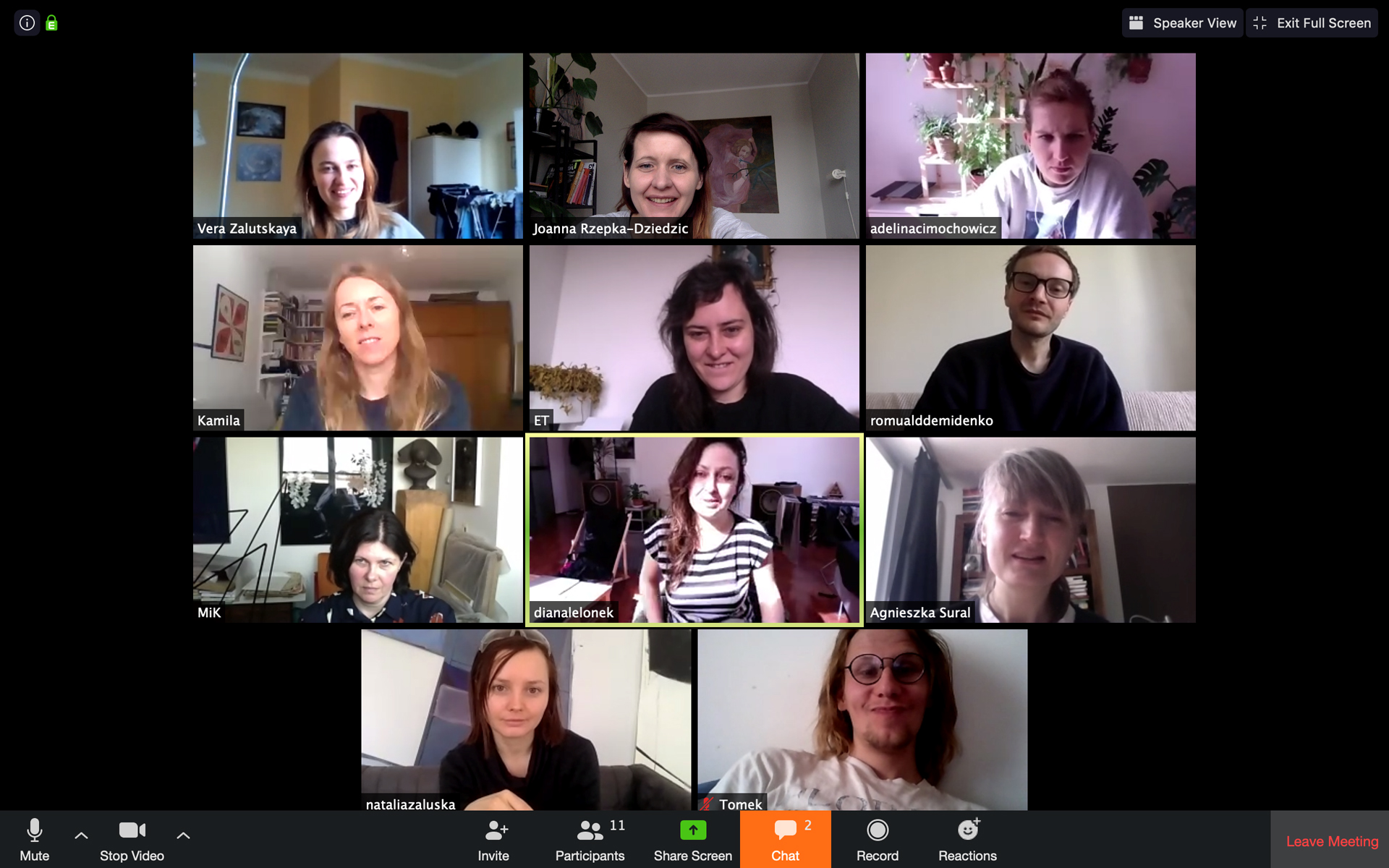 Summarizing the years that have passed so far, we feel that what is most important in our activity develops and plays out somewhere between our projects. Successive exhibitions, programmes, publications, meetings in studios, and the presence of artworks in offices result from the fantastic cooperation of many, many people who share a faith in art, a sense of understanding, and friendship. It is the power of these meetings and relationships that grows the audiences for art and the number of art collectors, and we make our own contribution to the growth of art and real assistance for artists. The casual gallery of photos below presents some of the people (unfortunately not all of them) who have accompanied us over the years and whom we would very much like to thank. We still have so much to look forward to together!