Zuza Golińska is a sculptor, performance artist, and creator of installations. She is a graduate of the Warsaw Academy of Fine Arts, where she trained in the Studio of Spatial Activities headed by Mirosław Bałka. In her work she examines the psychology of space and the impact of architecture and the public sphere on the individual in the era of late capitalism. Golińska creates objects that blur the boundary between aesthetic and functional form. She often uses recycled post-industrial materials. She lives and works in Warsaw.
Red Giant
2020-2021, recycled steel, powder coating (polyester-epoxy), six objects from a series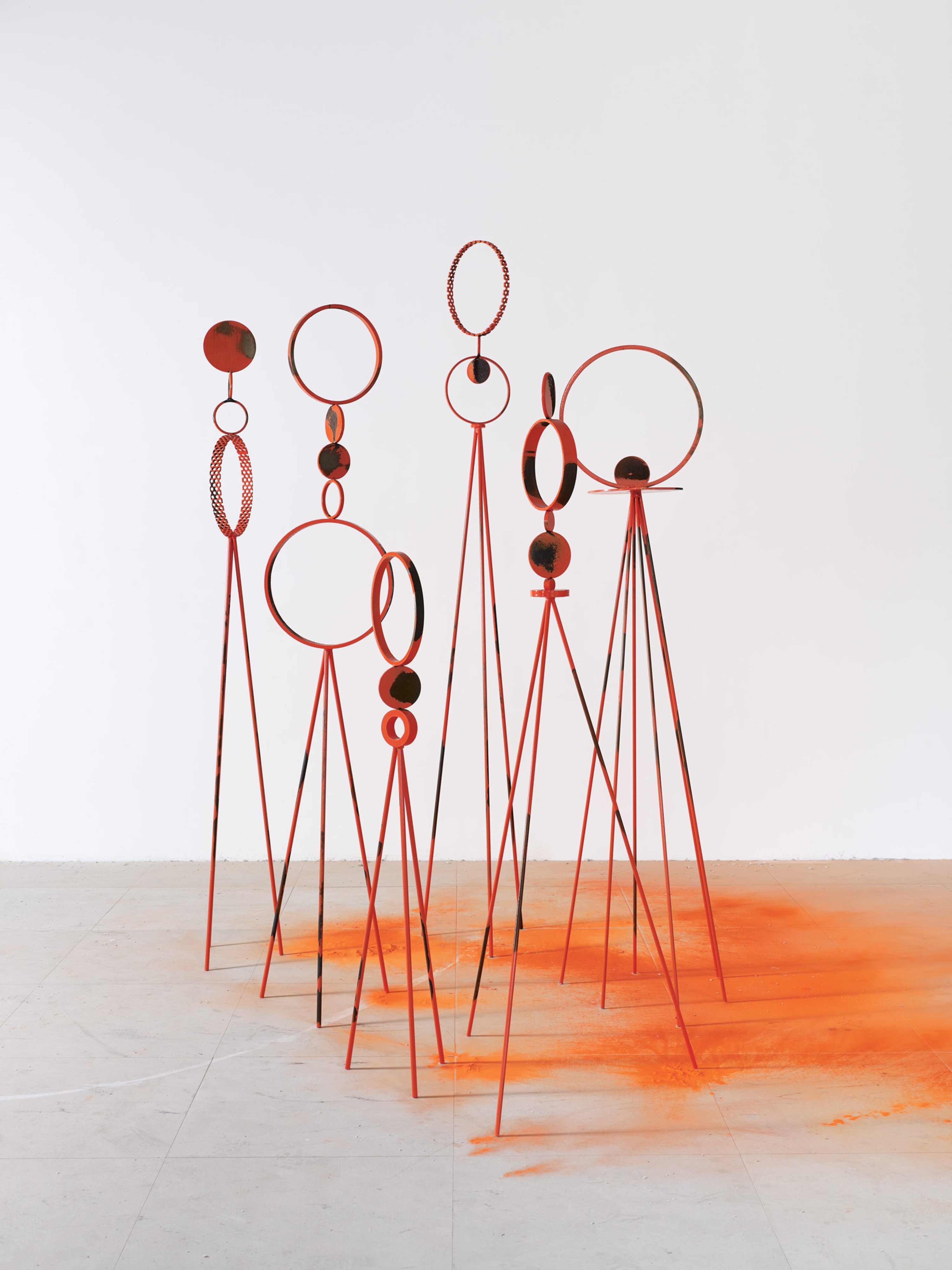 The red giant is the last phase of a star's evolution, which the Sun will enter in about 5 billion years. It will then expand its radius and probably swallow the Earth. But before our planet comes to an end, we will observe progressing climate changes. The Sun is the source of life-giving light, but also an element of the coming catastrophe.The first sculptures in this series were created for an exhibition at the Wrocław Contemporary Museum, which is located in a former air-raid shelter. Placing totemic sculptures there, the artist sought to create the impression of a post-apocalyptic chapel. The radiant form of the objects alludes to the solar cult in Slavic mythology. The Red Giants were created from metal industrial waste from a shipyard. The use of recycled materials serves as a response to overproduction and humans' destructive impact on nature.