Zbigniew Makowski
b. 1930, Warsaw – d. 2019, Warsaw
Painter, creator of drawings and self-produced books. Graduate of the Academy of Fine Arts in Warsaw. His media included symbols, words, letters, numerals, and hard-to-decipher signs. Fond of the collage in reference to surrealist art, his fascination with the movement dated back to 1962 when he met André Breton in Paris. He was also interested in Far Eastern culture, the Kabbalah, and mathematics. His pieces are painted treatises, filled with quotations from other works and allusions to assorted cultures. Winner of the Jan Cybis Award in 1992. He lived and worked in Warsaw.
Che è la Monade
1996, oil, acrylic, hardboard , 40 × 50 cm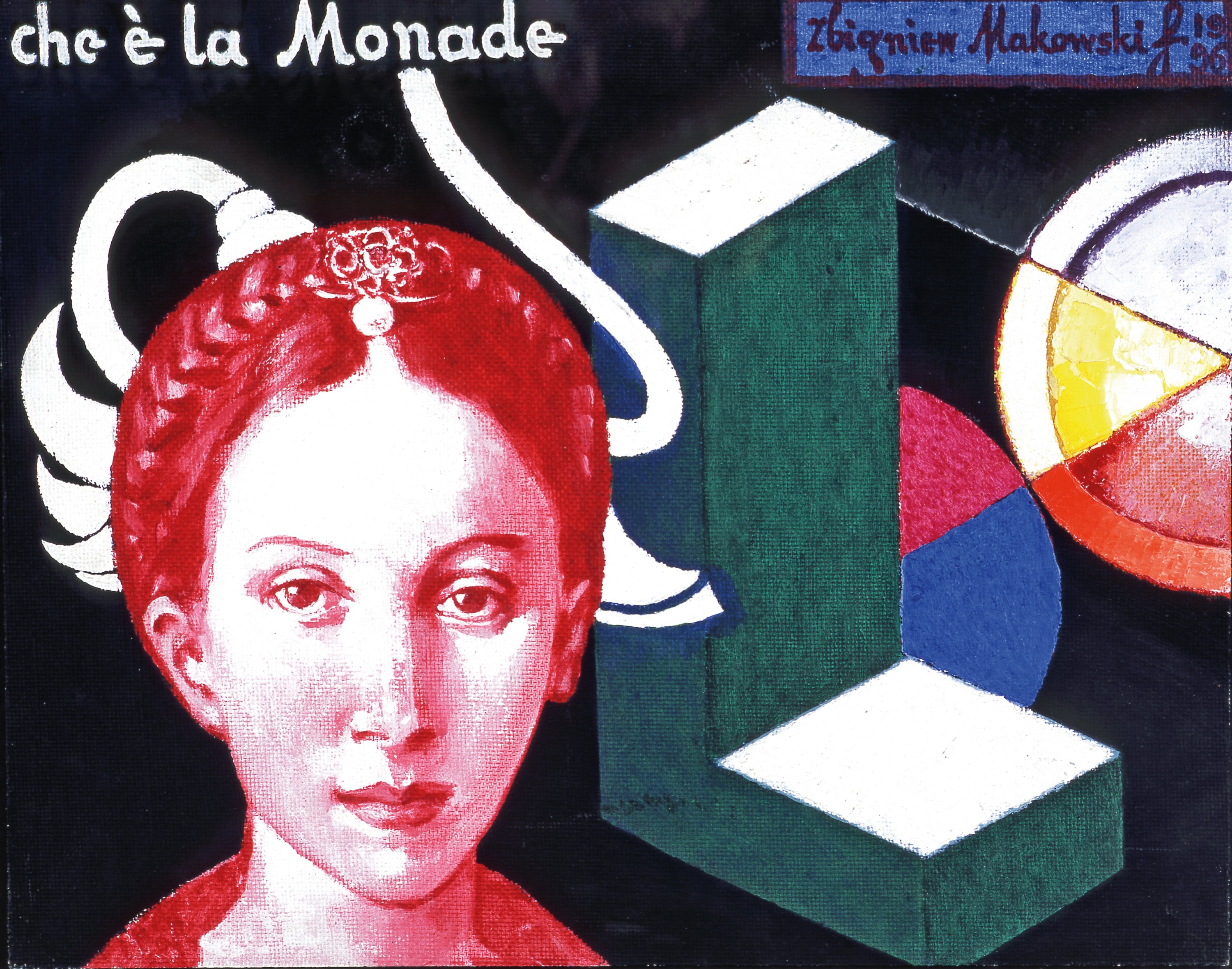 Zbigniew Makowski attempts to respond to the question contained in the title: what is a monad? In his deliberations, he engages in dialogue with ancient and modern-day philosophers responsible for coining and disseminating the term. The artist believes a monad may stand for a female figure, a geometrical form, a written word. Makowski's erudite paintings are a considerable challenge for the viewer, requiring both imagination and knowledge. His artworks resemble encrypted transcripts or riddles potentially offering more than one solution.
Younger Sister
1995, ink, watercolour, gouache, paper, 98 × 50 cm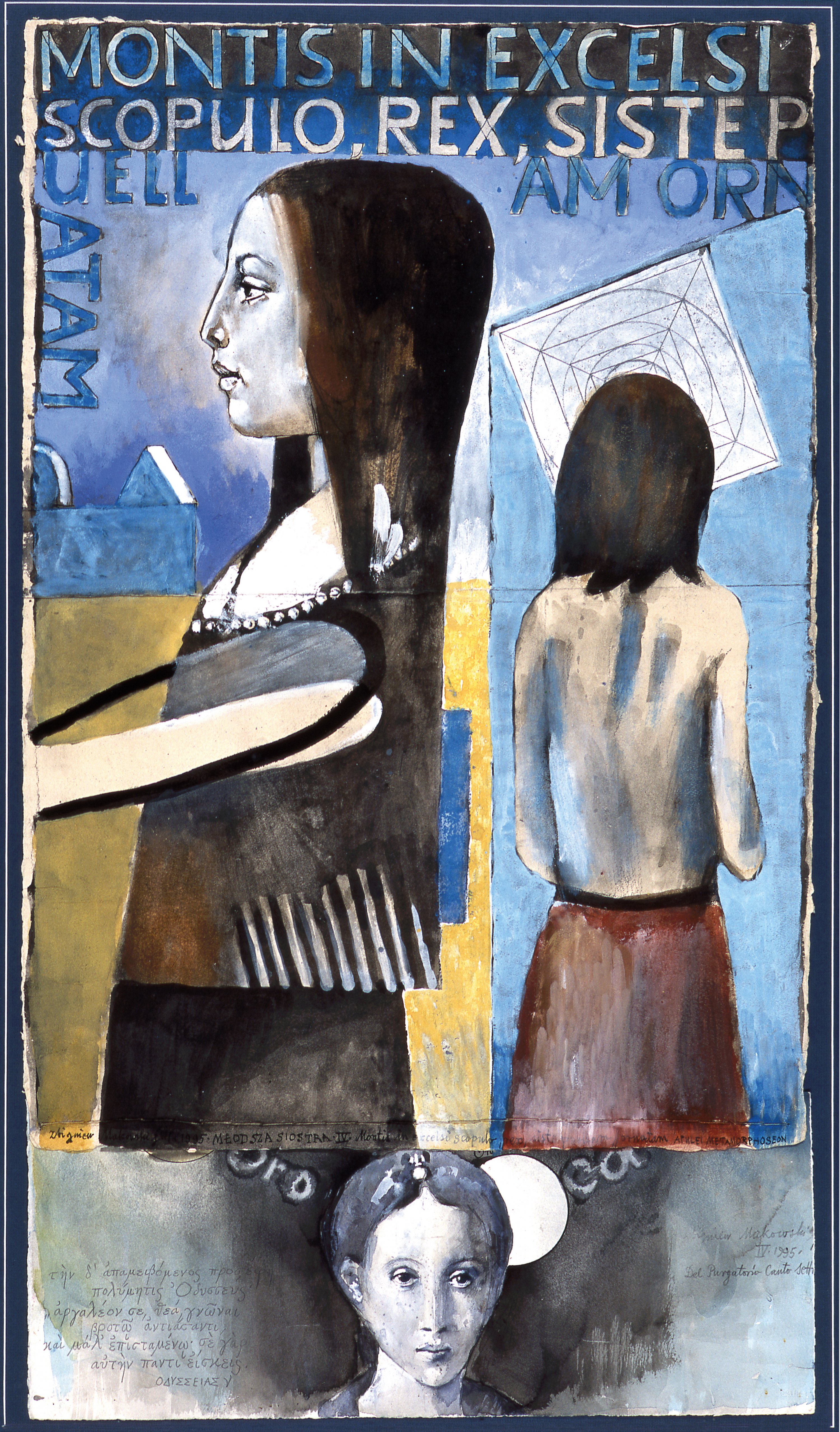 Space in Zbigniew Makowski's paintings is frequently referred to as "romantic geometry", filled with geometrical forms, mathematical records, and Greek and Latin inscriptions. The artist has a penchant for citing art history as a museum of human imagination, the features of his female portraits revealing similarities to characters depicted in canvases by great modern masters. These artistic transformations and baffling symbolism unite in a riddle potentially suggesting surrealist inspirations. The obscurity of his renditions notwithstanding, Makowski remains true to traditional painting techniques.