Musician, performance artist, creator of drawings and animated films. He studied at the University of Arts in Poznań. He is the co-founder of the Poznań-based Penerstwo art collective and leader of performative music ensembles such as KOT, Nivea and Czykita. His animated films bring hypnotic visions to mind: private, subjective manifestations produced in a characteristically "dirty" aesthetic. In 2017, Łukasz Ronduda directed Serce Miłości (A Heart of Love), a feature film telling the story of Bąkowski's relationship with poet and artist Zuzanna Bartoszek. Bąkowski is the winner of the Views 2009 Deutsche Bank Foundation Award and the Polityka Passport Award for 2010. He lives and works in Warsaw.
Problems with Getting Up
2009, video, BetaCam tape, 1'45''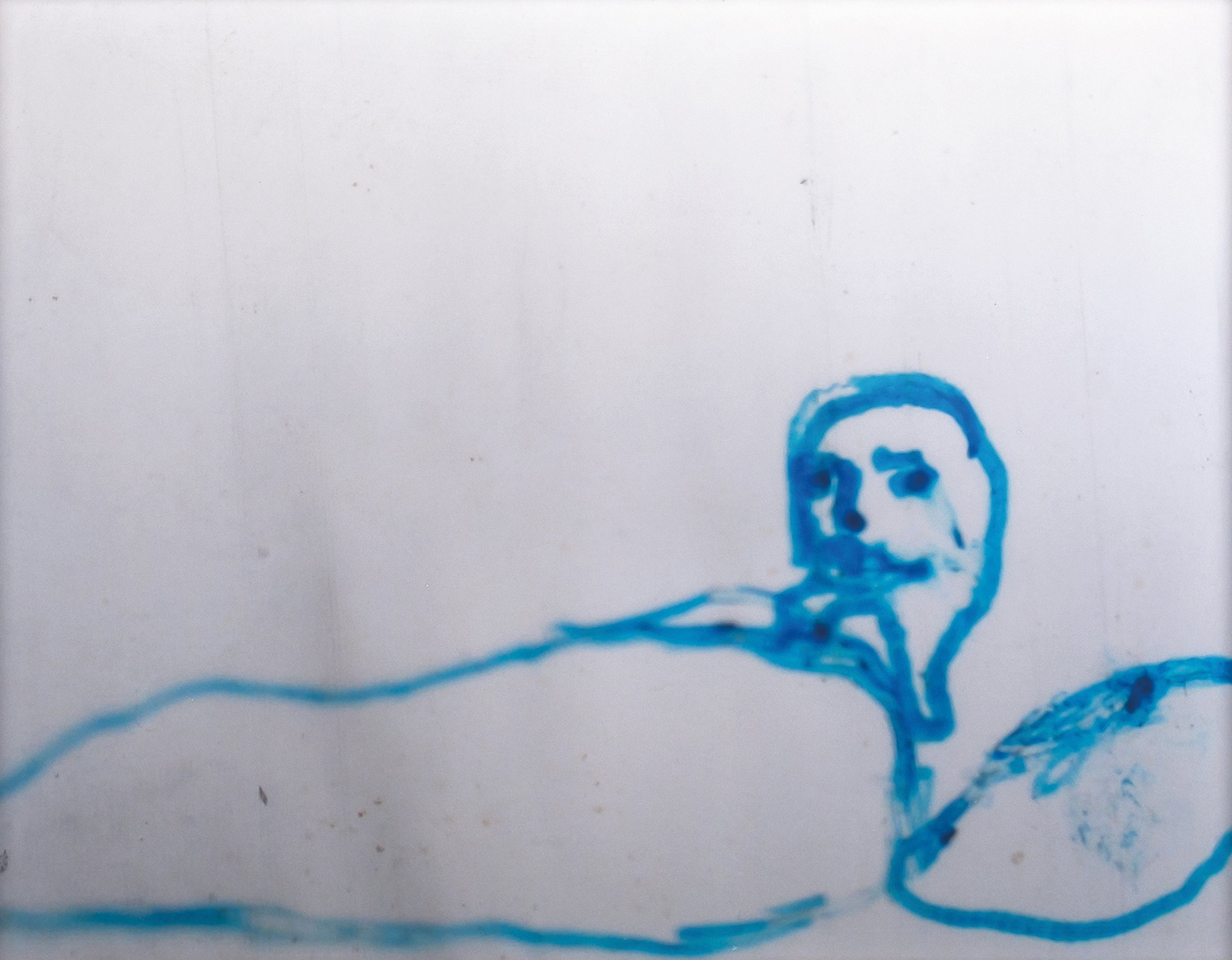 Problems with Getting Up is a neurotic miniature on insomnia. Wojciech Bąkowski produced his short animated film without using the camera, drawing directly on film and employing his favourite solutions: straight lines, visible image contamination, purported mediocrity and clumsiness are the main components used in developing the piece. Yet the vision presented is a frank commentary by the author on the banality of everyday life, rather than a styling proposition.