Tomasz Tatarczyk
b. 1947, Katowice – d. 2010, Warsaw
Painter, draughtsman. Graduate of the Academy of Fine Arts in Warsaw. Inspired by nature in his works, his paintings are discerning and analytical compositions based on contrasting, simple, recurrent motifs. Winner of the Jan Cybis Award for 2008. He lived and worked in Warsaw.
The Road
1998, charcoal, paper, 70 × 100 cm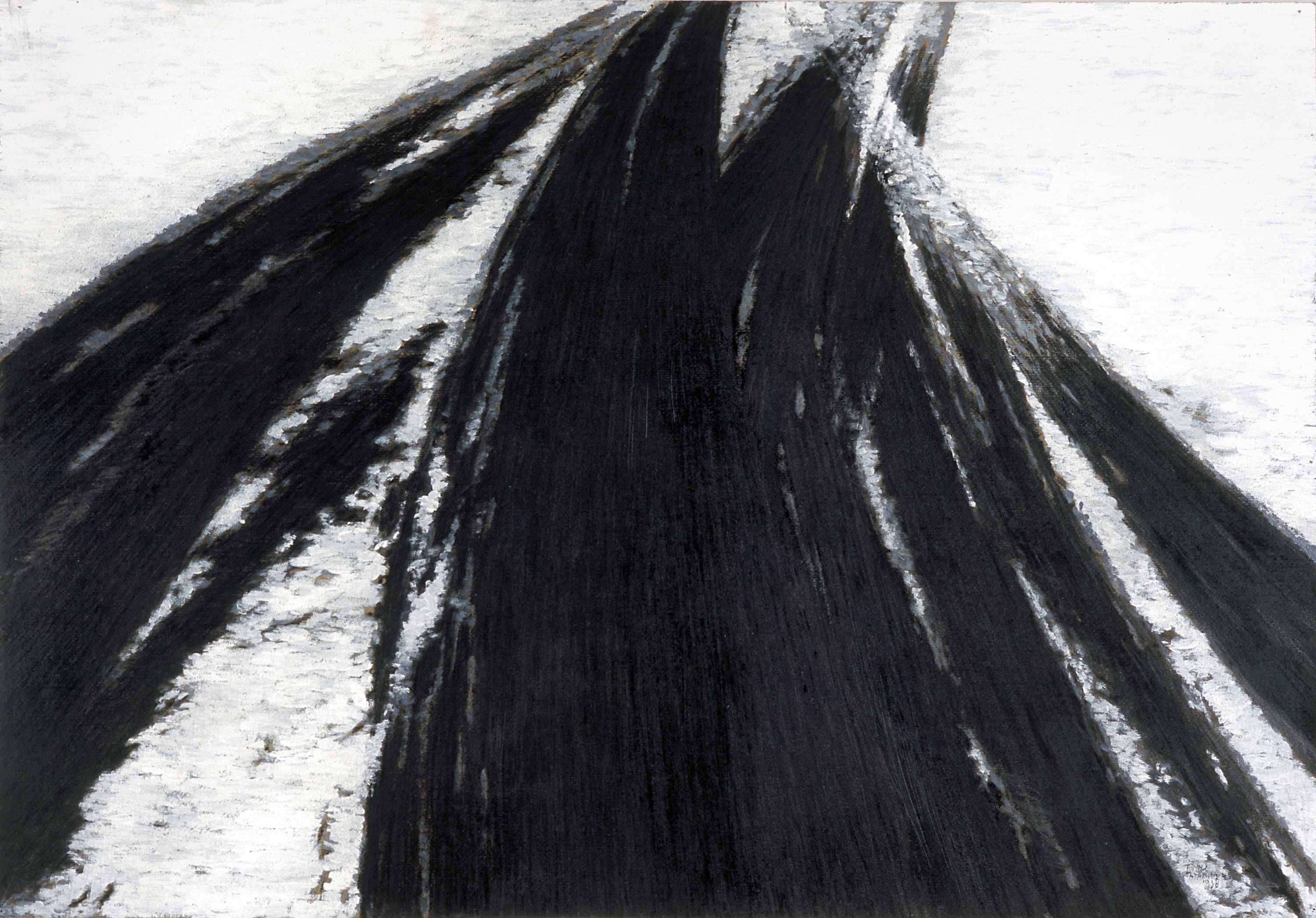 A black asphalt surface emerges from beneath a layer of snow. The viewer can practically hear the sounds of mud splashing and the engine droning, and smell the frosty air. The Road is a painted record of a piece of reality. The world of Tomasz Tatarczyk's paintings is pared down, developed with the use of items abstracted from nature: trees, country roads, water. The colour palette has been reduced, the number of elements restricted, but united in a hugely dynamic abstract composition. The artist made sure that his paintings would depict reality, remaining free of irrelevant ornamentation.