Painter, draughtsman, installation artist, DJ. He is a painting graduate of the Academy of Fine Arts in Kraków. Referencing Renaissance and surrealist traditions in his work, he seeks inspiration in literature, art history, and music. Occasionally he ages his works and uses old canvases to create an impression of paintings created in a different era. He filters the history of painting through his auteur language, associated with the reality of dreams, detail-focused and filled with metaphors. He lives and works in Warsaw.
untitled
2008, oil, canvas, 210 × 170 cm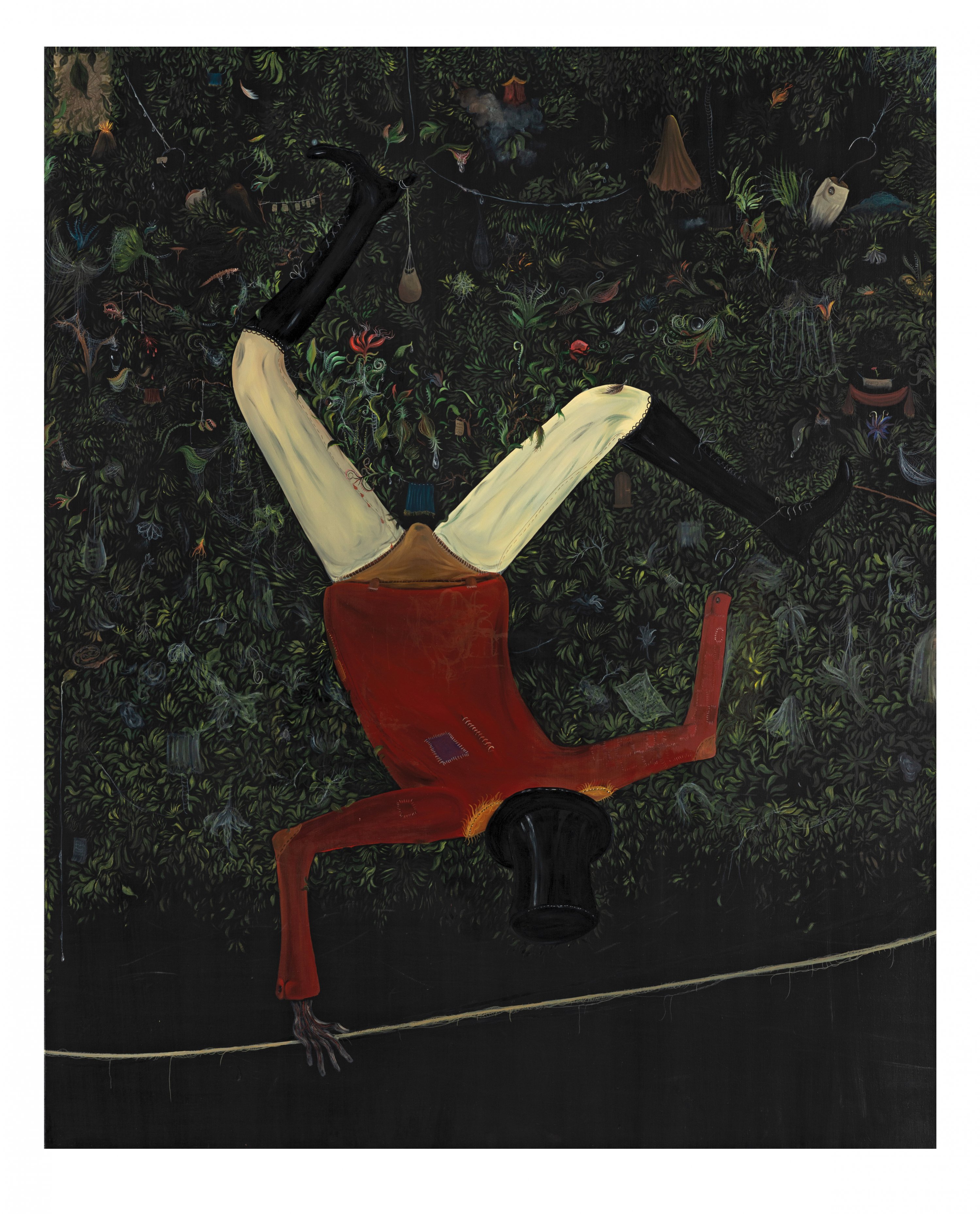 "An image invented speaks its own truth," the artist quoted from Giordano Bruno in an interview, commenting on his own painting. This is an apt recapitulation of Tomasz Kowalski's work to date, his paintings the backdrop for the plots of extraordinary tales. The piece currently in the Foundation's collection is full of mystery. Could the figure in the picture be the spirit of Charles Blondin, the world's most famous tightrope walker, the first man in history to walk a tightrope across the Niagara Gorge?