Painter, creator of installations and objects. He studied painting at the Academy of Fine Arts in Kraków. He consistently explores the abstract, drawing from, processing and quoting its forms. He creates large-format images uniting the rigour of geometry with the lightness of a painter's gesture. While he refers to his own oeuvre as painting, it may bring post-industrial ready-mades to mind. The materials he uses often come from construction depots. Employing metal, sheet metal and cardboard, he usually coats his painting images with industrial paints, varnishes and sprays. He lives and works in Kraków.
untitled
2009, acrylic, canvas, 190 × 200 cm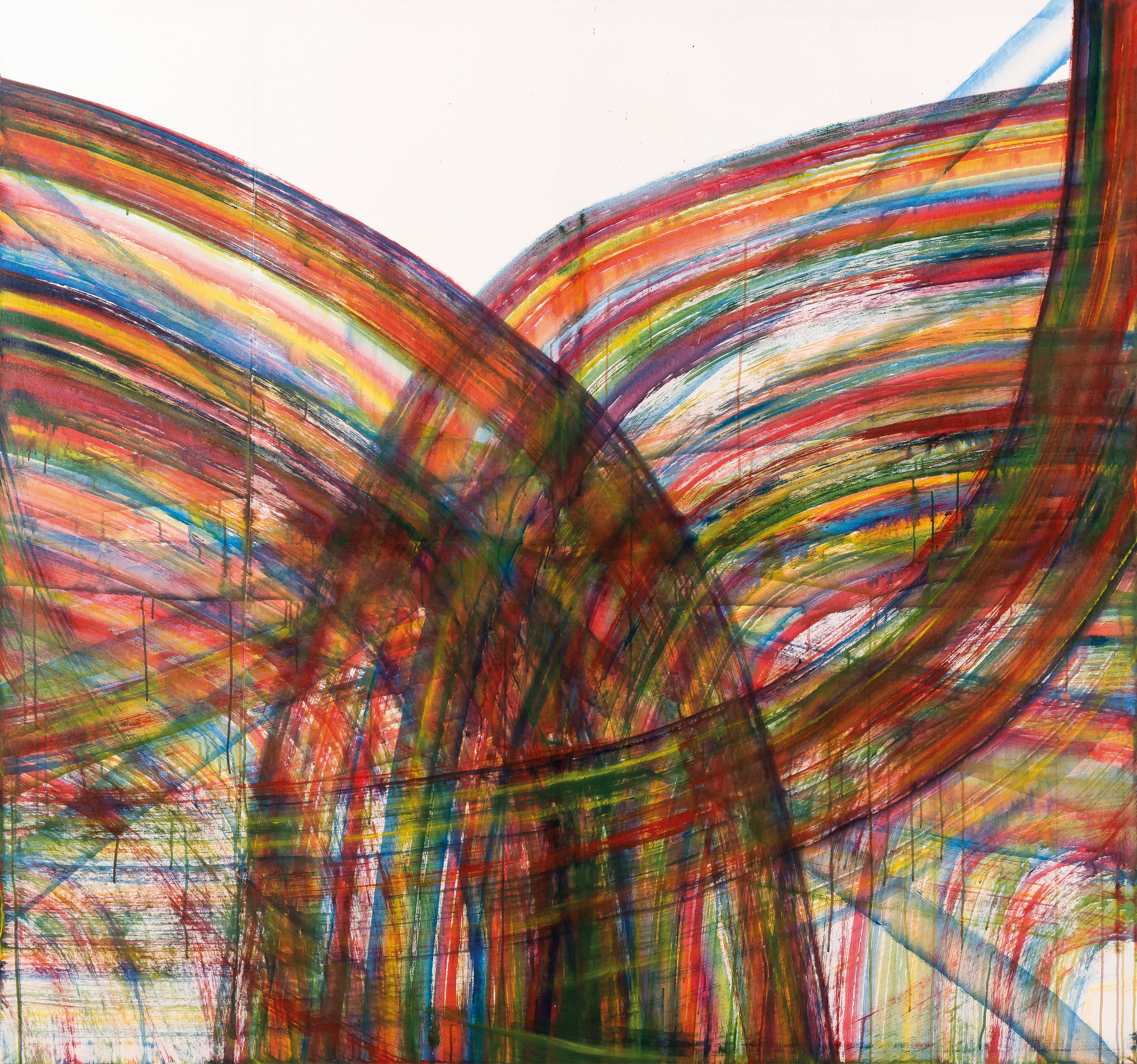 Tomasz Baran refers to himself as an "abstract hooligan", his painting a subversive game with the history of art. This painting, dating back to the artist's university years, is a blend of forceful expression with dynamic composition. Intense colours of unrealistic renditions are enhanced by smudges of paint, flawed brush or roller strokes, and sewn-together pieces of canvas. Surprising the viewer was not the intent behind the piece: it is a compilation of one hundred years of experience in abstract art rather than a quest for innovative forms in painting.