Stanisław Fijałkowski
b. 1922, Zdołbunów (now Zdolbuniv, Ukraine) - d.2020, Warsaw
Painter, graphic artist. A graduate of the State School of Visual Arts in Łódź, where he was later a professor. He points to Władysław Strzemiński as his most important teacher. In abstract works of the 1950s, Fijałkowski originally alluded to the avant-garde, constructivism and cubism, relying on geometric forms. He introduced symbols and numbers to his pieces, and in the 1980s began working on a long-term series of works, either monochromatic or employing a limited colour palette. He stopped naming his works, limiting inscriptions to a date or dedication. Fijałkowski translated Vassily Kandinsky's theoretical works into Polish. He represented Poland at the 10th São Paulo Art Biennial (1969) and the 36th Venice Biennale (1972). Laureate of the Jan Cybis Award (1990), he was given an honorary doctorate by the Academy of Fine Arts in Łódź and decorated with the Commander's Cross with Star of the Order of Polonia Restituta (2013).
Painting for Waleria
1993, oil, canvas, 116 × 85 cm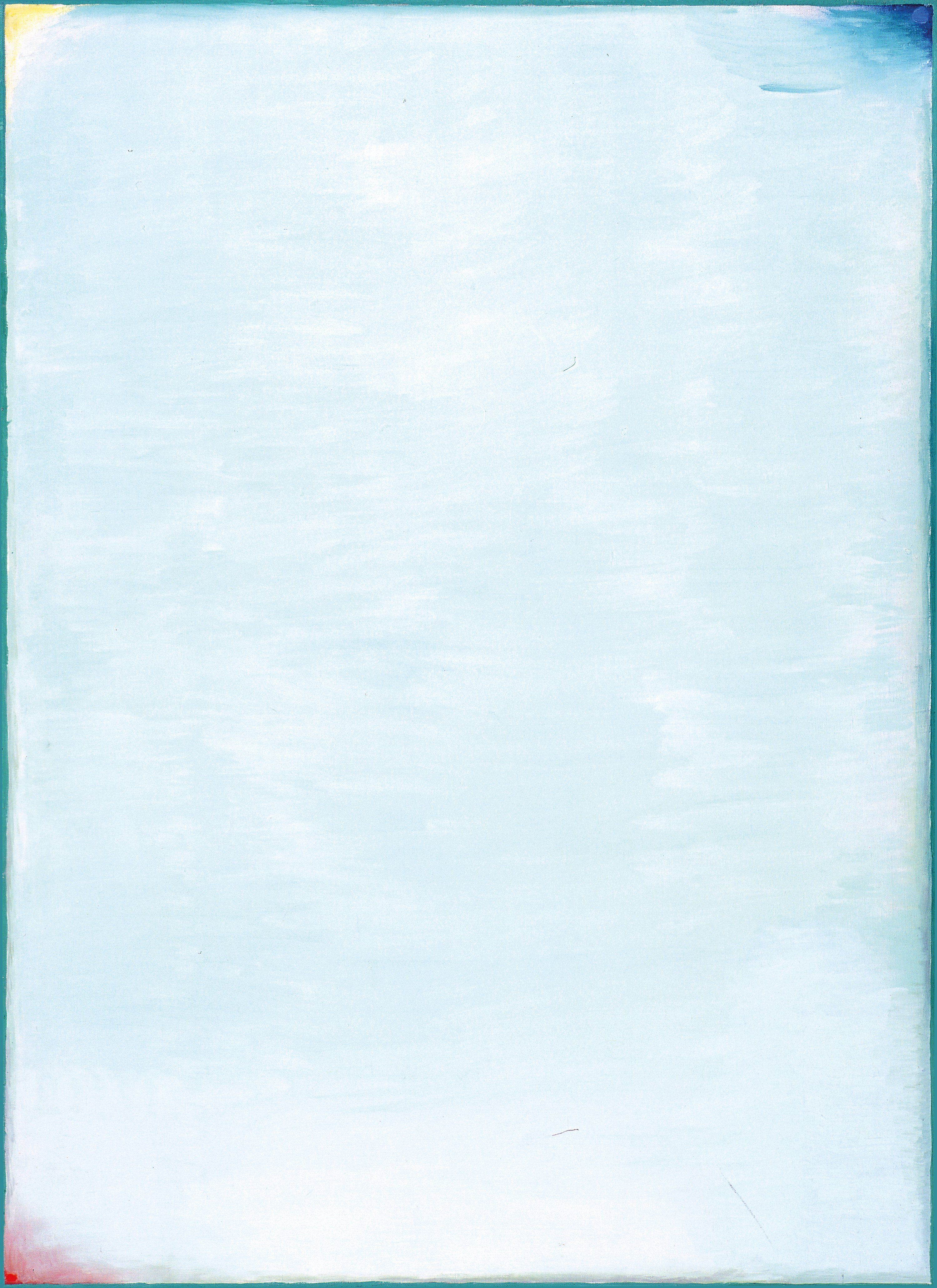 Stanisław Fijałkowski's painting is concise, poetic, and instinctive. Dominated by abstract geometrical forms, spiritual motifs and internal existence remain its fundamental points of departure. Rather than showing any interest in materiality, the artist demonstrates that the world does not end with objects or practical matters. Such is the intimate series of Paintings for Waleria Fijałkowski dedicated to his wife. The space and climate of this artwork from the Foundation's collection have been developed using light. The pastel, almost monochromatic canvas is a microcosm open to interpretation.