Painter and draughtsman. A painting graduate of the Academy of Fine Arts in Warsaw in Prof. Stefan Gierowski's studio. Aviation signs, emblems of giant corporations and organisations, film sets, characters and landscapes of children's cartoons dating back to socialist Poland: such are the motifs discernible in the artist's work. In the early stages of his career, he alluded to descriptive perspectives and the geometric studies of Renaissance masters, and his nearly abstract works were dominated by foreshortened architectonic elements: stairs, canopies, walls. Since his exhibition Ceremonies: The Practice of Seeing at Le Guern Gallery in Warsaw, Maciejuk has engaged in a long-term painting project comprising a continuously evolving series of images and drawings, with a single engraving from an old book on religious rituals and ceremonies as his point of departure. Winner of the Jan Cybis Award in 2011. He lives and works in Warsaw.
Aviation Signs
2000, oil, canvas, 150 × 511 cm

Robert Maciejuk's painting brings to mind the labour-intensive techniques of old masters. He prepares the canvas and mixes and applies paint for an aged work effect. After a series of paintings with a focus on emblems and logos of great corporations and organisations, Maciejuk produced three series of symbols used in aviation: the first one of signs identical to the originals, the second one reduced to black and white, the third including discolouration owed to the passage of time.
untitled
2003, oil, canvas, 81 × 100 cm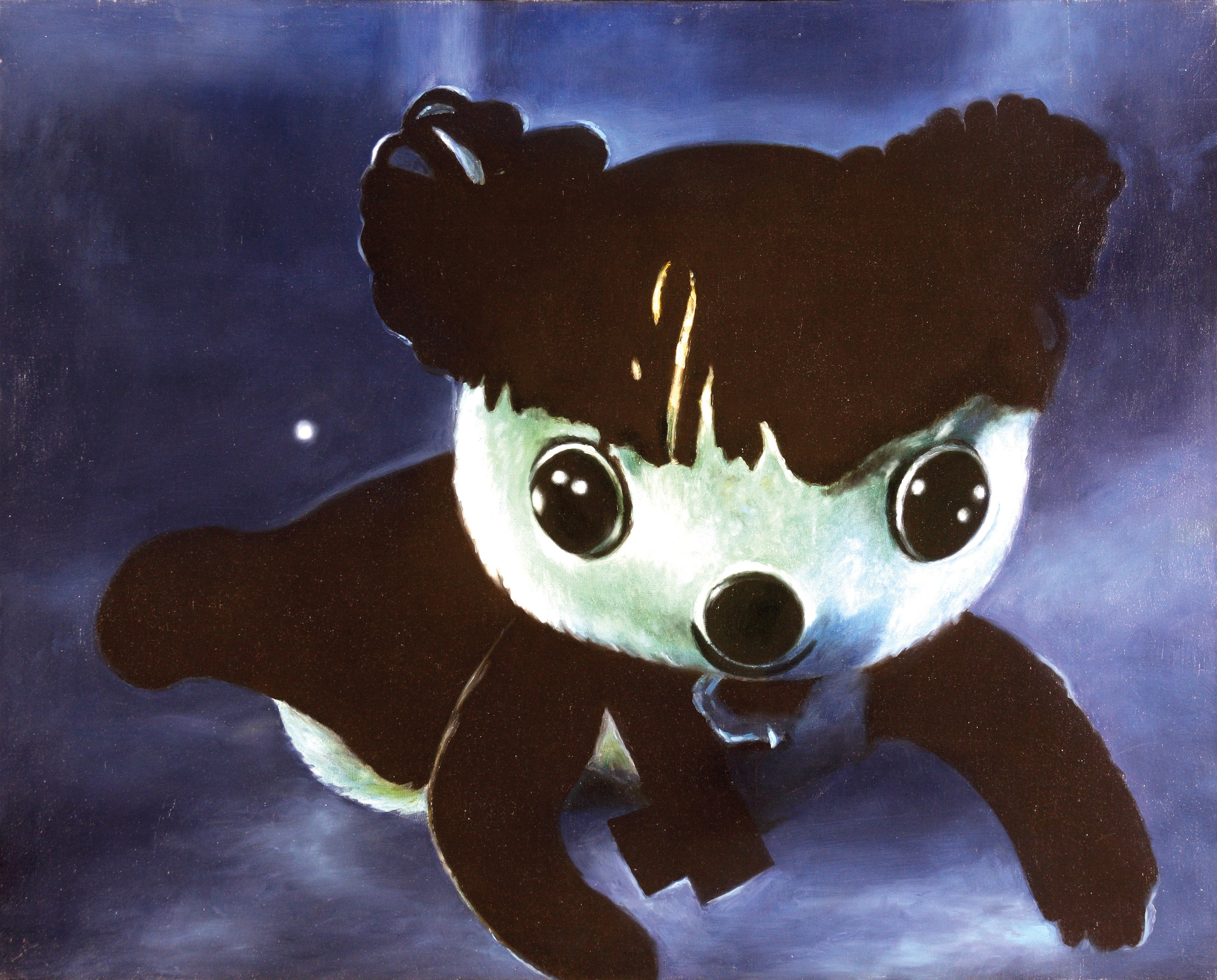 The most renowned series of paintings by Robert Maciejuk depicts characters from children's evening programmes broadcast in socialist Poland. Uszatek the Bear, Colargol and their animated buddies are shown in their natural habitat, albeit in monumental scale. Maciejuk frequently chooses a landscape, feature or specific scene as his protagonist over a film character as such. In this piece currently in the Foundation's collection, the artist painted Colargol in flight following a leap the bear took in one of the many episodes.