Painter, teacher. He studied painting at the Academy of Fine Arts in Warsaw in Prof. Stefan Gierowski's studio, and has been a professor at that institution since 1985, currently in the Faculty of Design. He was a co-founder of the legendary Gruppa collective, which reformulated and redesigned the Polish painting scene in 1982–1992 by introducing expressive nature and vibrant colours. And such is Kowalewski's art. He frequently plays with text in his work, incorporating titles, common phrases or scraps of overheard conversations. He created images iconic to the 1980s, such as Where Shall We Hang the Madonna? and Mon cheri bolsheviq. He has been repainting his earlier works in recent years. He joined Gruppa at Documenta 8 in Kassel in 1987. He lives and works in Warsaw.
Carrot
2000, oil, canvas, 120 × 90 cm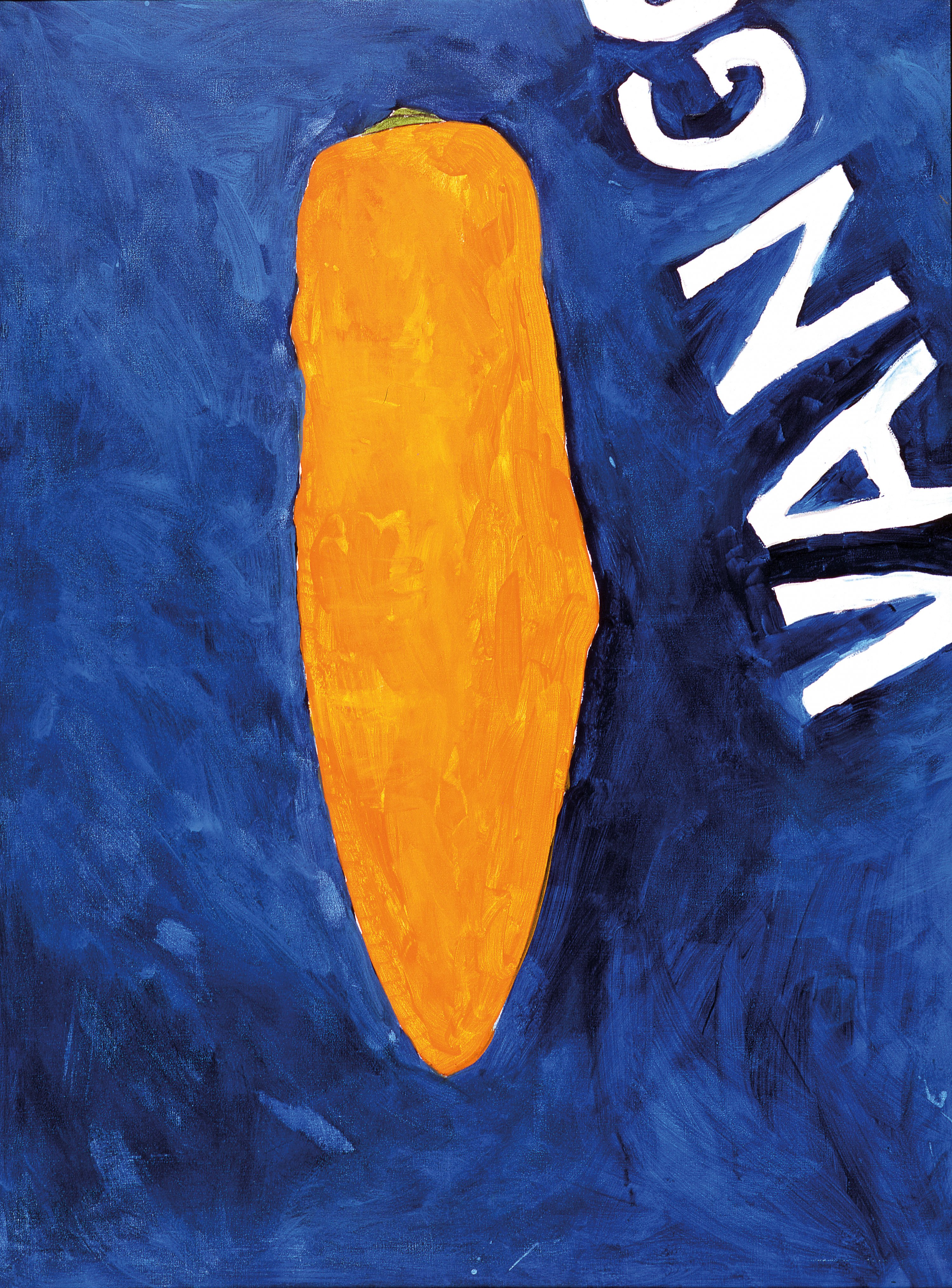 The title carrot in bright orange on blue occupies the central section of the painting, the upper right corner featuring an inscription ending with the letter "O". The reference to van Gogh's name and the famous painter's favourite colours is evident. Paweł Kowalewski has a penchant for playing with text in his paintings; titles, adages, and phrases he encounters remain an indispensable component. In this work, he alluded to the name of an eminent artist, which usually produces an automatic association or recognised brand response.