Painter. A painting graduate of the Academy of Fine Arts in Warsaw, she began her career with paintings resembling collages, later shifting to social realism tropes. Her work is a commentary on socially important themes, and post-1995 works in particular reference the discussion of women's emancipation and roles traditionally assigned to women. She creates large-format canvases with Far Eastern textile motifs (carpets, runners and kilims), as well as Polish lace, in a gesture of reducing anthropological explorations to a painted symbol. She lives and works in Warsaw.
Carpet - Runner
1999, oil, canvas, 100 × 100 cm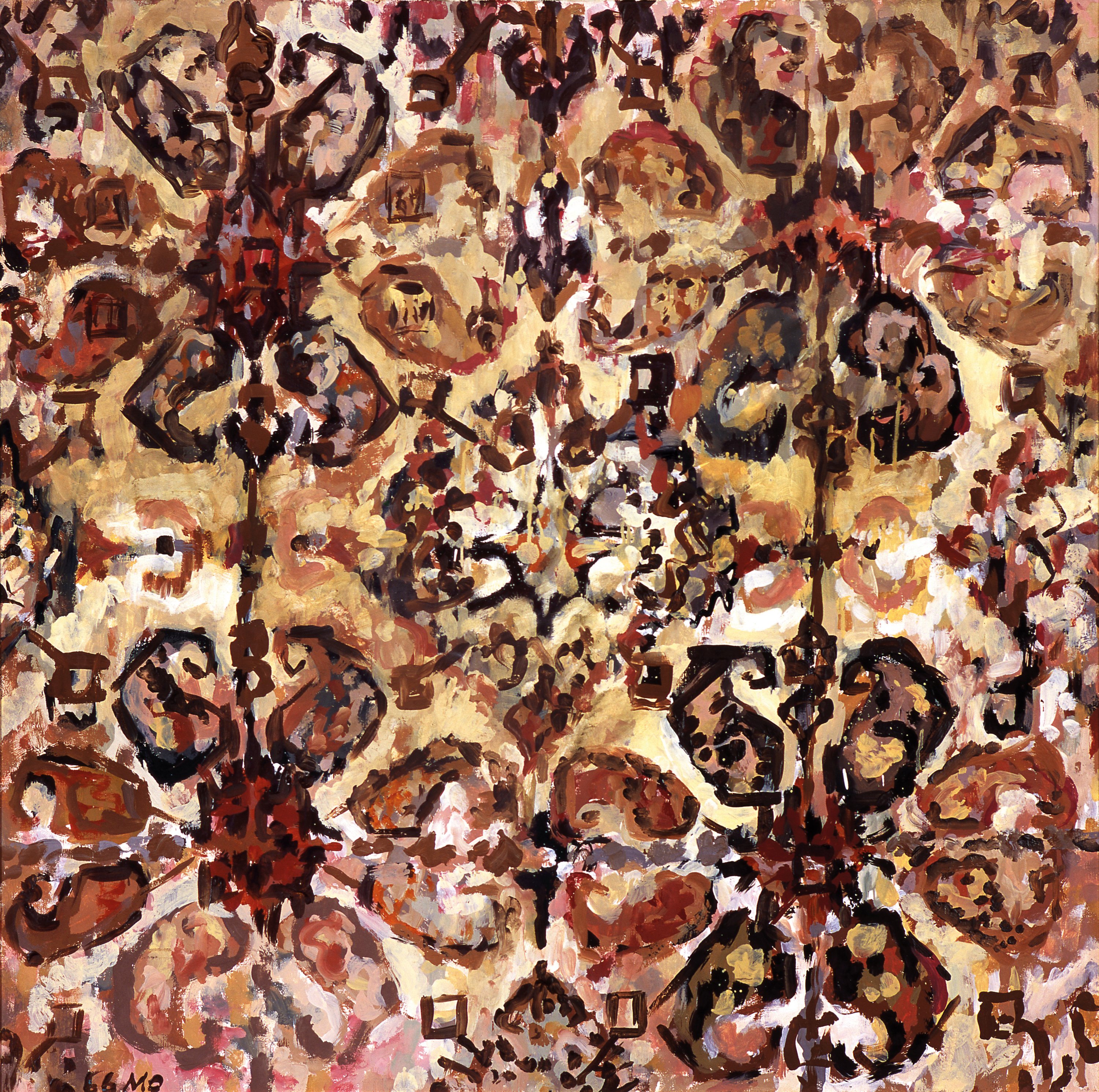 In her painting, Olga Wolniak is frequently inspired by arts and crafts and assorted textiles. In the case of this particular piece, the artist replicated an Oriental carpet pattern in reference to the role and importance of women whose invisible hands are used to produce textiles. "I would love to elevate their labour to the highest rank of all—that of an artwork," Wolniak explains. The Carpet-Runner also points to the presence of other cultures, one of the indiscernible elements embedded in everyday Polish reality.
Sirvan
1999, oil, canvas, 100 × 100 cm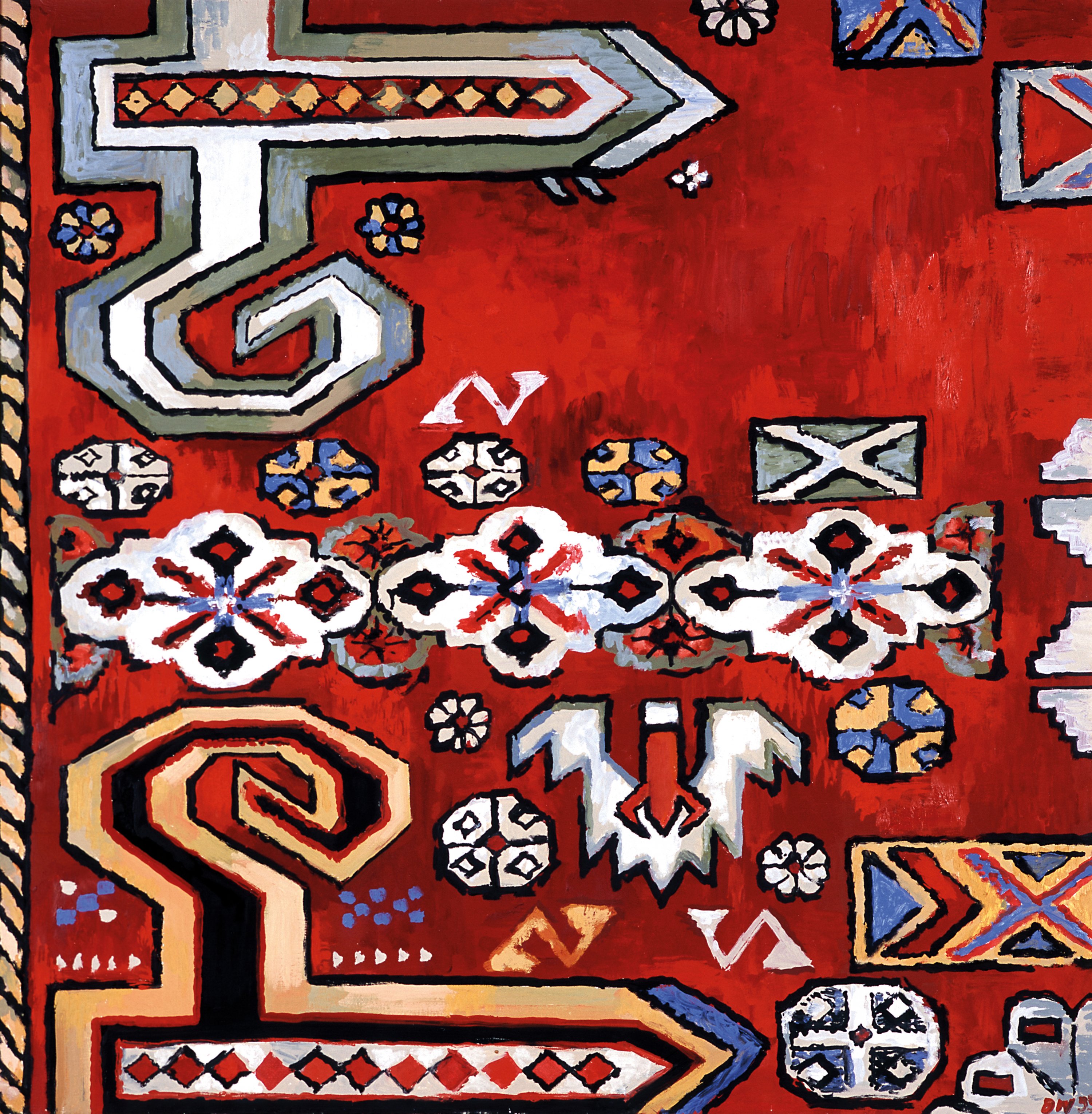 Sirvan is the name of a popular Turkish carpet variety, a frequent presence on the floor of many a Polish flat. Such Oriental ornamentation brings to mind a typical living room of the 1980s rather than Middle Eastern exoticism. Wolniak uses the "familiarity" of shape and colour in her work. She replicates textural quality and patterns in paint while accentuating female work traditionally passed down from mother to daughter. The Sirvan (or Sirwan) is also a river flowing across Iran and Iraq. Given the political instability and difficult circumstances of women in both countries, the piece takes on new and disturbing content.