Director, writer, painter, photographer, creator of videos and 3D animations. His real name is Łukasz Banach. A self-taught artist, he abandoned formal education in secondary school for independent study, e.g. of graphic computer software. His work is a blend of visual arts, film and literature with advanced 3D animation technologies, allowing Leto to create worlds of reality interweaving with imagination and fantasy. He created a video sequence in the theatrical performance of Factory 2 directed by Krystian Lupa. 2010 saw his greatest project: the diptych Sailor, including a novel and feature film that premiered at the Era New Horizons Festival in Wrocław. His subsequent film Photon (2017) received the Audience Award at the same festival. Photon is a docudrama about the universe, starring Andrzej Chyra as a biologist. The film received multiple awards, including the Golden Claw at the Polish Film Festival in Gdynia. The artist received the Polityka Passport Award in 2017. He lives and works in Warsaw.
Orb. White Sphere Room
2009, video, 13'00''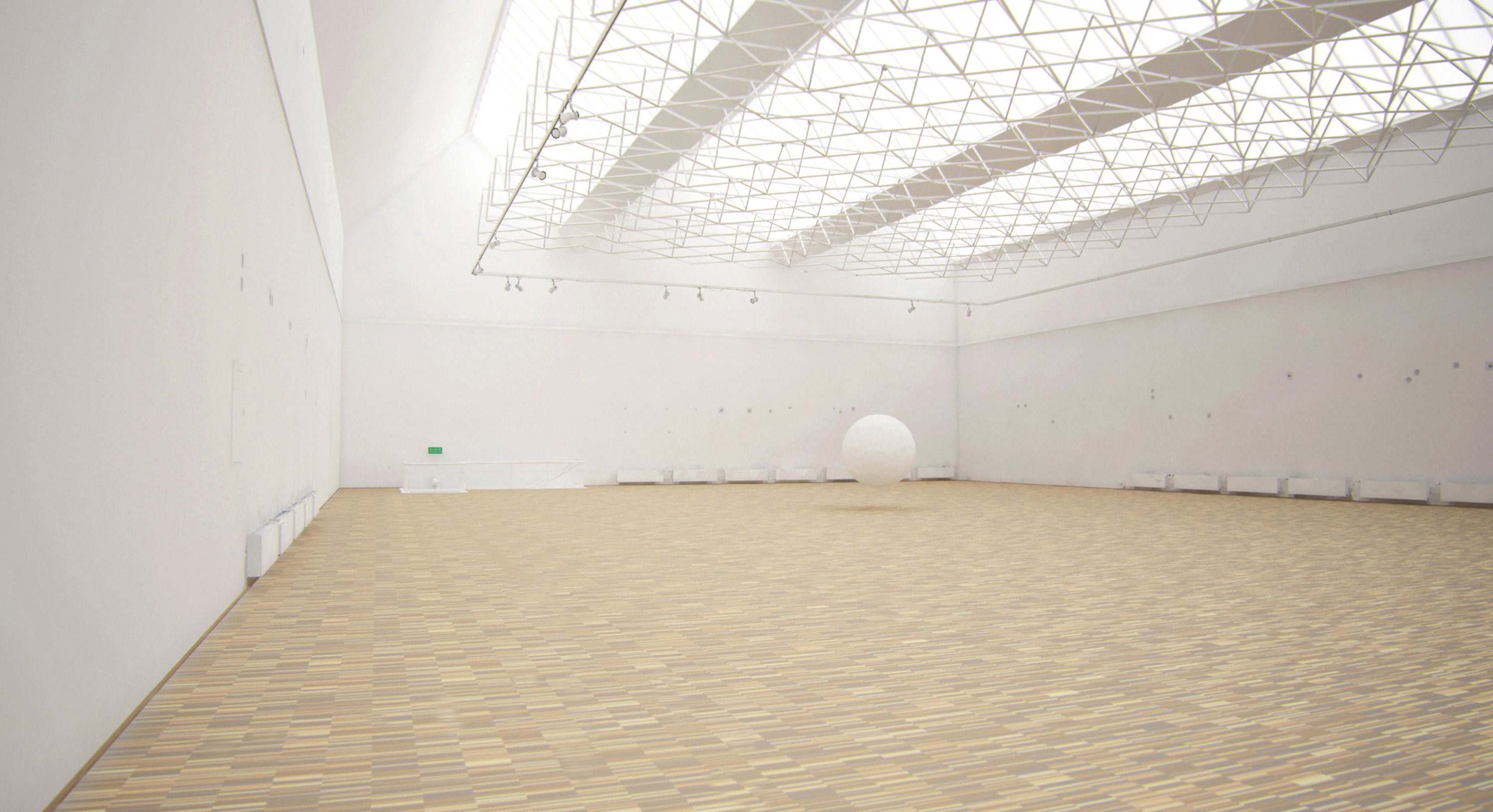 Ascetic space with a brightly coloured orb placed within it: this is the form to which Norman Leto has reduced human life. The video material was based on a computer script designed by the artist, converting biographical data (such as the number of kilometres travelled, or addiction boosts) into spatial visualisations. In a commentary to the project, Leto wrote, "Interestingly and somewhat terrifyingly, the biographical form of the life story of a patient comatose for ten years has turned out to be a nearly perfect white sphere." In the work Orb: White Sphere Room, the artist used the strategy of creating virtual space on the basis of scientific principles.