Painter, photographer. She is an art history graduate of Jagiellonian University and a painting graduate of the Akademie der bildenden Künste in Vienna. She focused on works on paper in her early post-university years, creating drawings and collages with the use of photographs, mainly of landscapes, but she soon switched to art conservation cardboard as her medium of choice. She uses it to create three-dimensional and multi-layered works in a limited colour palette, white and black. She frequently employs repetitions of selected motifs and patterns. Some of her series are non-representational versions of well-known paintings by masters of old and contemporary European art. She lives and works in Warsaw.
untitled
2014, paperboard, acrylic paint, canvas, 120 × 110 cm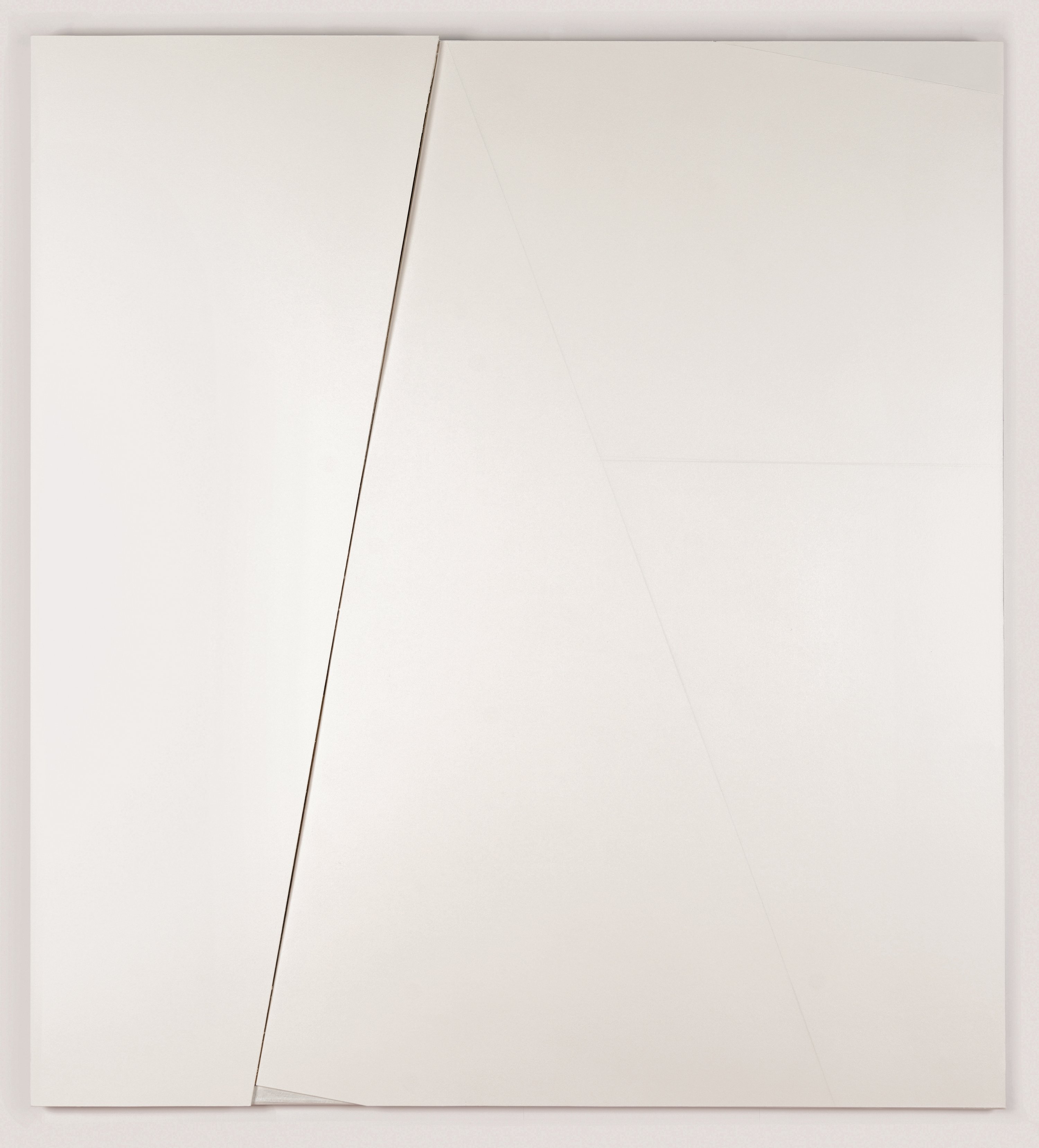 Natalia Załuska's work alludes to the language of classical avant-garde elements, a language consciously used by the artist. She developed her relief painting with the use of cardboard surfaces and a single colour. The purity and neutrality of white is distorted by a subtle intervention, in this case a line pencilled in and covered with a layer of paint to create an effect of laser depth, allowing the artist to produce a nearly architectonic object. In the right lighting, the white used by Załuska begins shimmering with pink and purple additives.