the Academy of Fine Arts in Kraków, he also studied at the University of Arts in Poznań and Universität der Künste in Berlin. A socially engaged author, he organises activities for the marginalised, and campaigns against economic divisions and inequality of rights. In some of his projects, such as The Waiting Room in the Kraków Art Bunker, he has made the exhibition space available for audience use, thus establishing a shelter for the homeless. His mural Dad, Don't Cry on the wall of a familok (multi-family brick house for miners) in Katowice became a reminder of unemployment problems in Upper Silesia. When invited to an exhibition at the Arsenal in Poznań, he demanded equal pay for all gallery employees. He participated in the 7th Berlin Biennale (2012) and won the Views 2017 Deutsche Bank Foundation Award. He lives and works in Kraków and Bytom.
A Gift for God
2012, video HD, 5'23''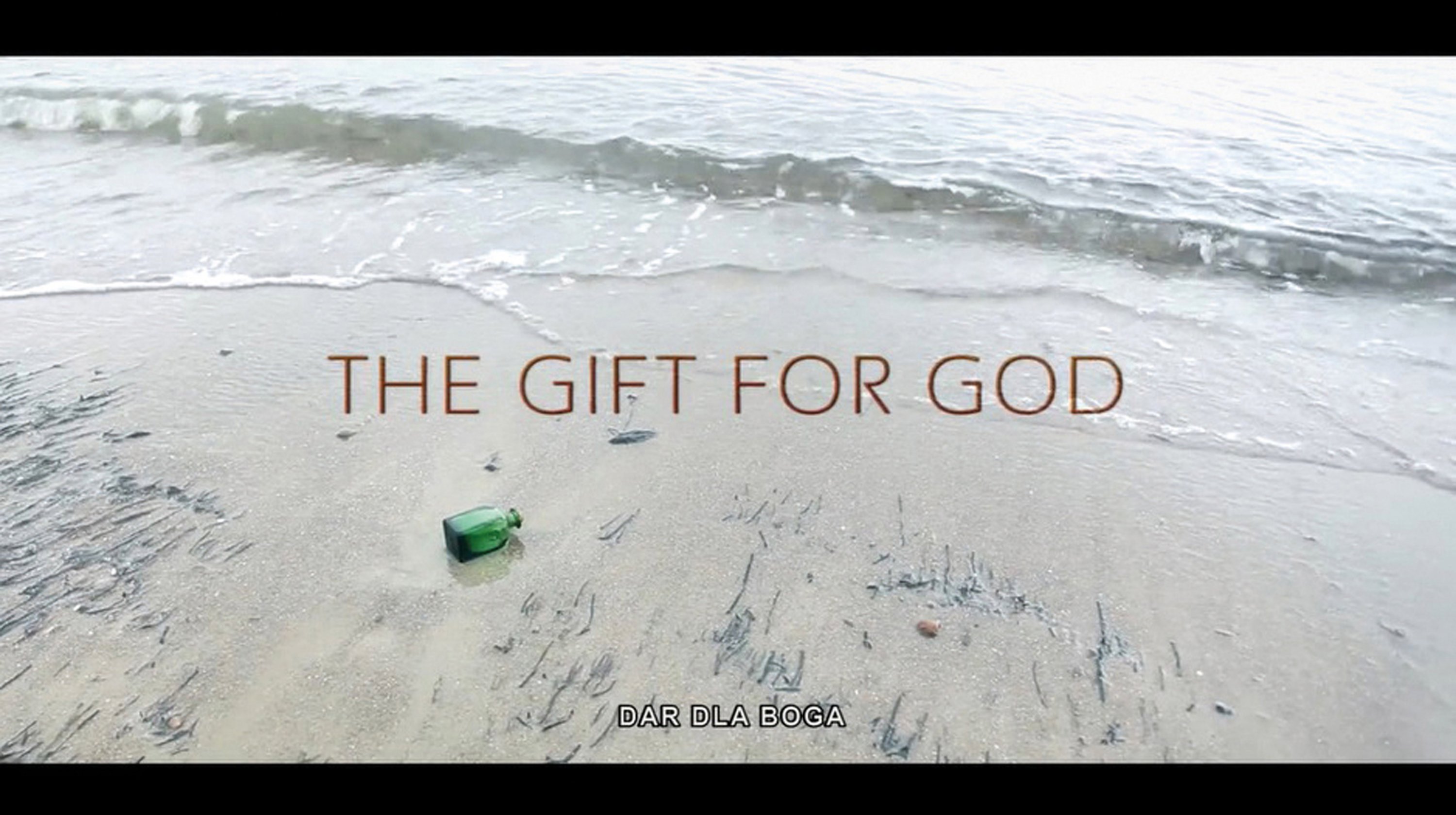 In 2012, Łukasz Surowiec was invited to join the first edition of art in public space in Sopot, with the term "resort" selected as its leitmotif. The artist proposed a project including a plan to organise a holiday trip to the TriCity for several homeless persons. Refusing to back the project, the organisers suggested the artist submit something "less controversial". Having spent his entire festival-related fee on a bar of gold, Surowiec proceeded to crush it and scatter the gold debris on the beach in Sopot. The action was a bitter commentary on the decision of the festival organisers uninterested in the social trigger aspect of art. The artist's gesture may also be interpreted as a critical voice addressing institutions of culture on the overproduction of art.