Painter, teacher. A painting graduate of the Academy of Fine Arts in Warsaw, where he studied in Prof. Stefan Gierowski's studio and is now a professor himself. He has been creating images by reproducing slides on canvas since the mid-1970s. He also uses photographic compositions (self-portraits in particular) in his works. He continues the tradition of Polish romantic and modernist painters. He has frequently painted scenes from the artistic bohème, but his oeuvre also includes illustrations of social changes in Poland, martial law and the Solidarity campaign. He lives and works in Warsaw.
Band of Ash
1997, oil, canvas, 136 × 190 cm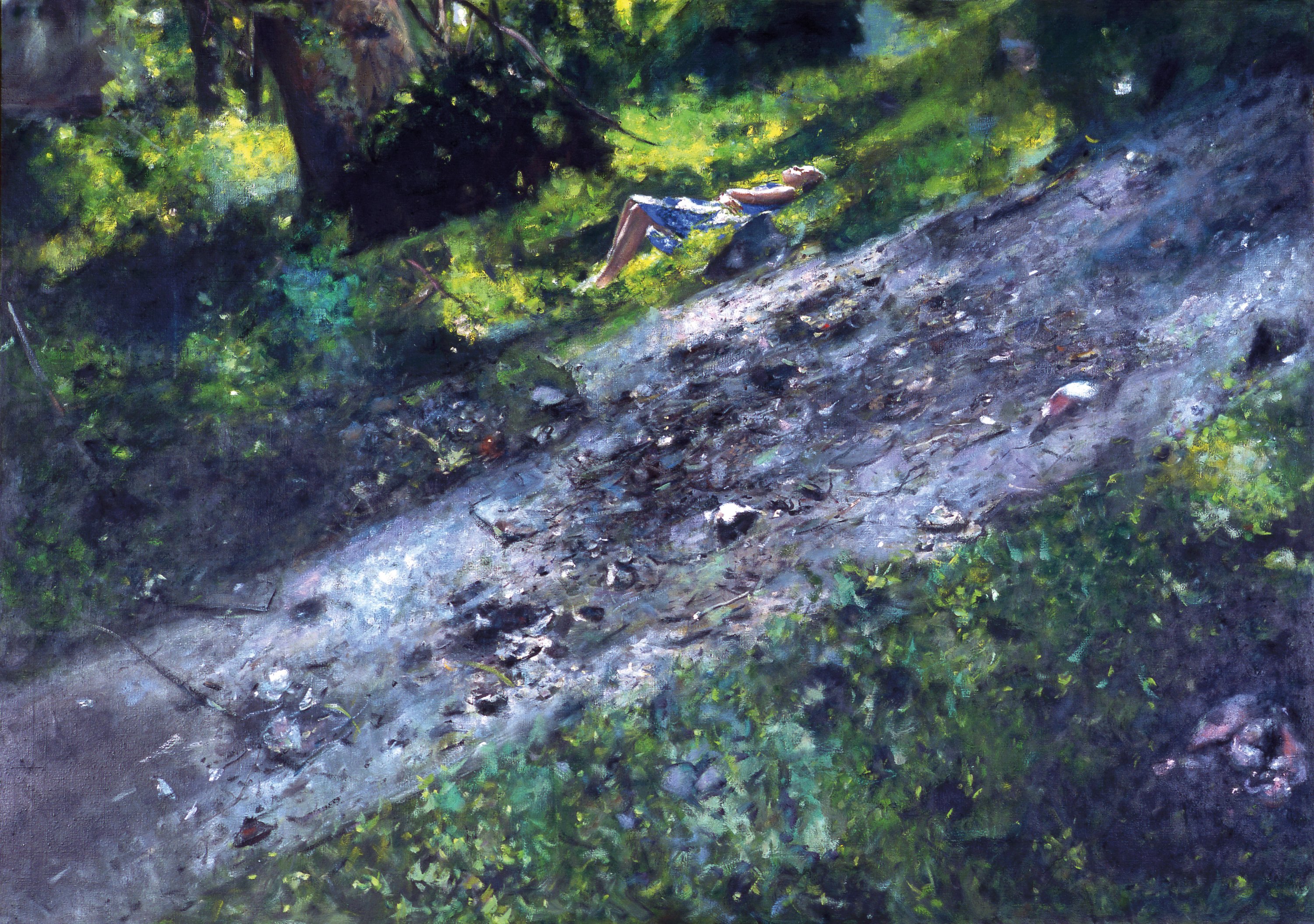 Łukasz Korolkiewicz's works have been compared with mysterious creations by masters of Polish modernism Józef Mehoffer and Jacek Malczewski. Band of Ash is one example of such outdated strategy. Its title is misleading. The artist suggests that we are looking at a ribbon of ash scattered along a forest lane, while intuition tells us it is more of a rippling brook, the impression augmented by the viewing angle. By showing the figure of a young woman, Korolkiewicz confronts the viewer with themes of adolescence and nascent sexuality, tropes frequently recurring in his oeuvre.