Painter. A painting graduate of the Academy of Fine Arts in Kraków. Her work visibly shows a continuation of the formal assumptions of neo-expressionism, chiefly in the lucid colour palette, deformations, and dynamic composition choices. Self-portraits are a typical motif for Jabłońska's works, as she appears in her own canvases streaked with mud, missing a tooth, wielding a lemon, or accompanied by a feline with the stance of an assassin. She frequently reaches for mythological tropes or re-interprets classic compositions, but violent emotions remain the leading motif of her pieces. Jabłońska is a co-founder of the Potencja Gallery in Kraków (with Tomasz Kręcicki and Cyryl Polaczek). She lives and works in Kraków.
Grils Fighting
2016, oil, canvas, 130 × 150 cm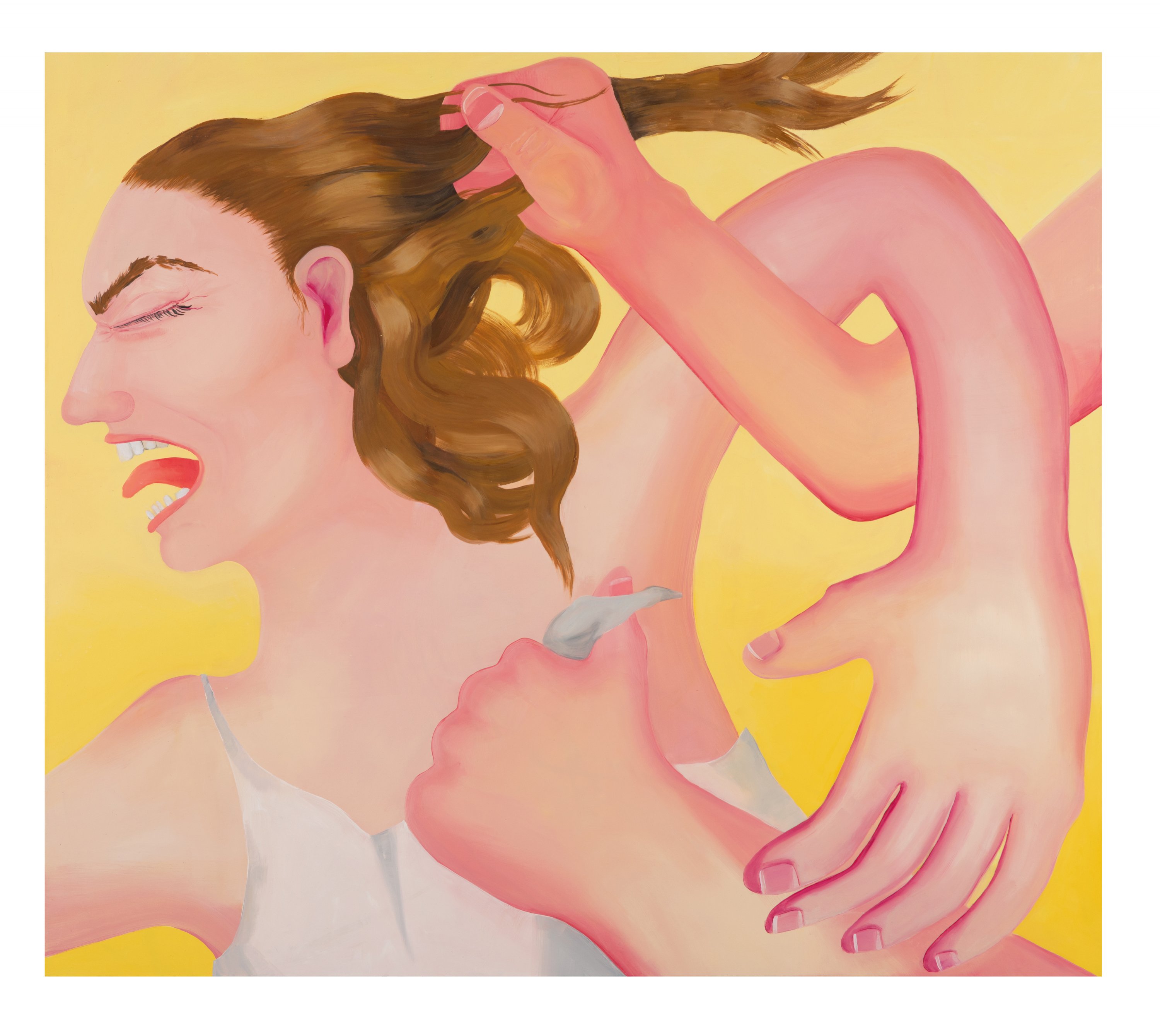 The fight motif frequently appears in works by Karolina Jabłońska. The artist uses composition solutions where deformation augments the expression and dynamic of renditions. Victims are additionally attacked by an entanglement of arms, tree roots appearing from nowhere, giant earthworms. "Violent emotions are a pretext for creating images," the artist explains. Yet she breaks the gravity of the subject with bright colour: vivid yellow, blanched magenta, warm grey. The palette plays on colour-associated habits, allowing us to believe that the title fight is no more than friendly girlish banter.
Eyes
2017, oil, canvas, 160 × 190 cm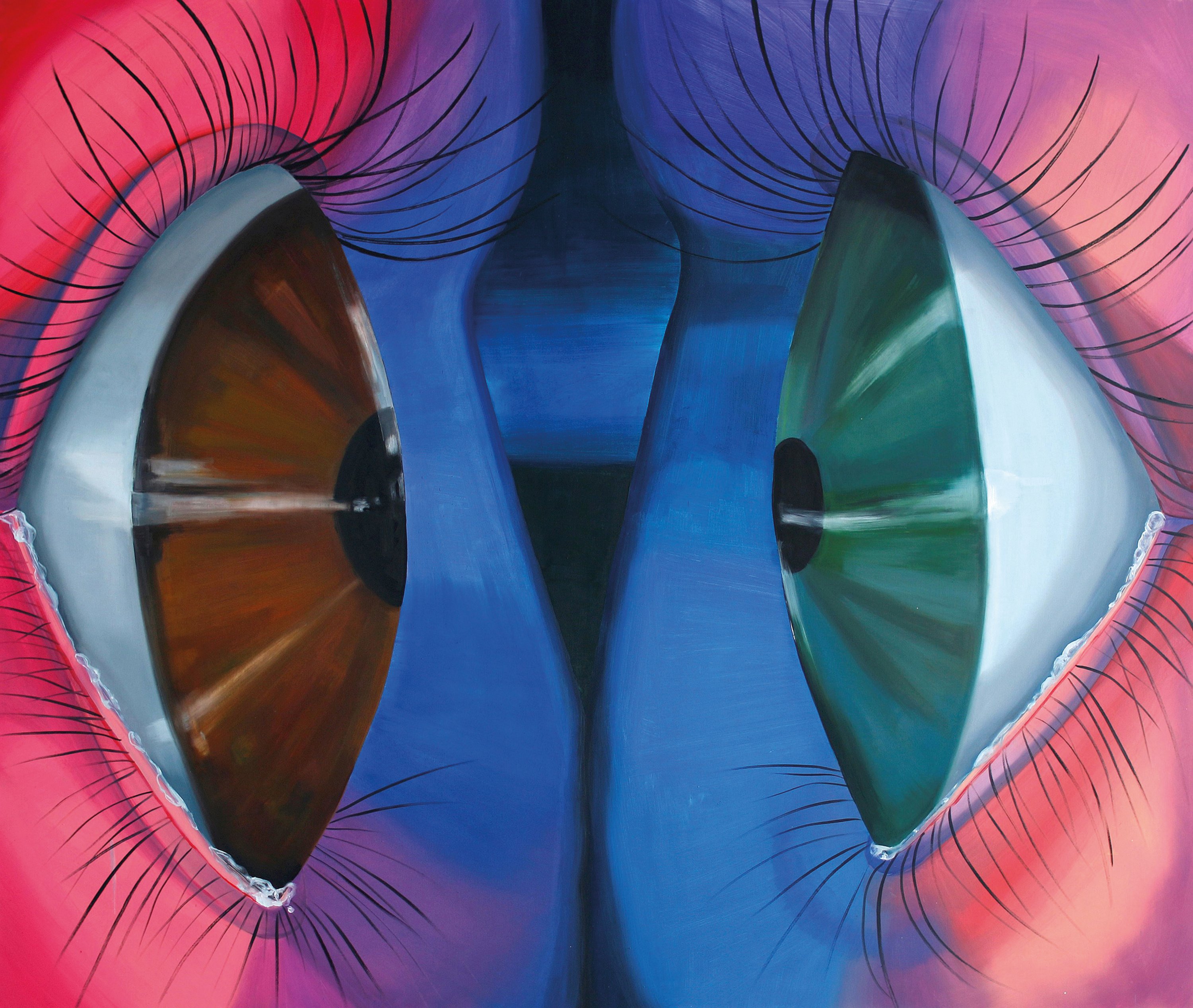 Karolina Jabłońska claims that cycles work best for her. In each successive canvas focused on the same motif—in this case eyes, looks, being observed—she reaches for assorted formal gestures. She manipulates the scale, composition, and perspective of objects. In Eyes, the viewer is captured by the image, becoming a third pair of eyes. The composition would suggest the viewer has become an observer, the figures gazing at each other caught unawares. In this claustrophobic rendition, Jabłońska tried to capture the force of eye contact, breaking the confrontational nature of the representation with a sleepy aura. The artist reveals her colour palette in the piece to have been inspired by David Lynch's films.