Performance artist, painter, creator of installations, photographs, and videos. A graduate of the Institute of Art Education of Maria Curie-Skłodowska University in Lublin, he refers to himself as a "radical artist", focused on his own roots and searching for the sources of any field he explores. He frequently employs basic cultural, religious and philosophical symbols. The forms contained in his works are a medium of engaged political content arising from the artist's reflections on Eurasian history. He co-founded the Kultura Zrzuty movement and underground art magazines in the 1980s, and worked on paintings and played in the punk band Sternenhoch in partnership with Zbigniew Libera at the time. While himself the author of texts on art theory and criticism, he frequently refuses to allow publication of reproductions of his works. He lives and works in Warsaw.
Sarmatian Tamgas
1991, oil, canvas, 150 × 150 cm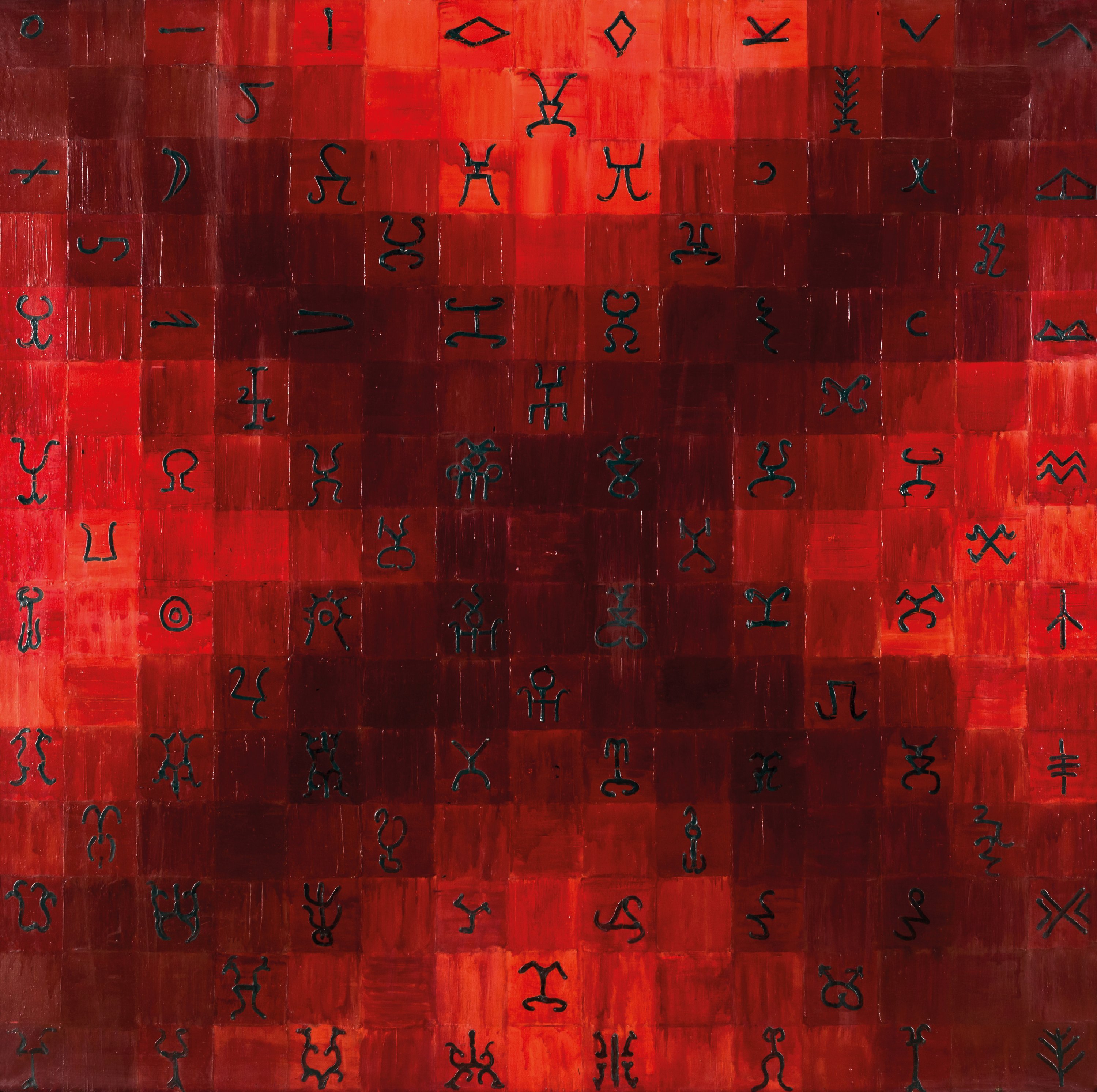 Jerzy Truszkowski's radical painting strategy involves the analysis and deconstruction of complex tales reduced to a symbolic level. In Sarmatian Tamgas, the artist refers to Tatars, who settled on Polish lands in the 17th century and were granted privileges due to the nobility in exchange for military service under King John III Sobieski of Poland. Tamgas, crests modelled to resemble ancestral emblems of Polish noble families, were a sign of assimilation. By using simple forms—arrows, crescent moons, and horseshoes on a field of blood-red—the artist rendered symbols alluding to primitive signs used in cattle branding.