Painter, photographer, video artist. He studied architecture at the Gdańsk University of Technology and painting at the State School of Visual Arts in Gdańsk. He processes reality-related images in abstract compositions, developing them with the use of repetitive geometric motifs: lines, stars, and circles. He experiments by uniting painting with photography, video, and sound, and creates painting installations. Laureate of the New York Arts Link Foundation Award (2002). He lives and works in Gdańsk and Warsaw.
High Dive III/46 94.9.29
1994, oil, canvas, 230 × 180 cm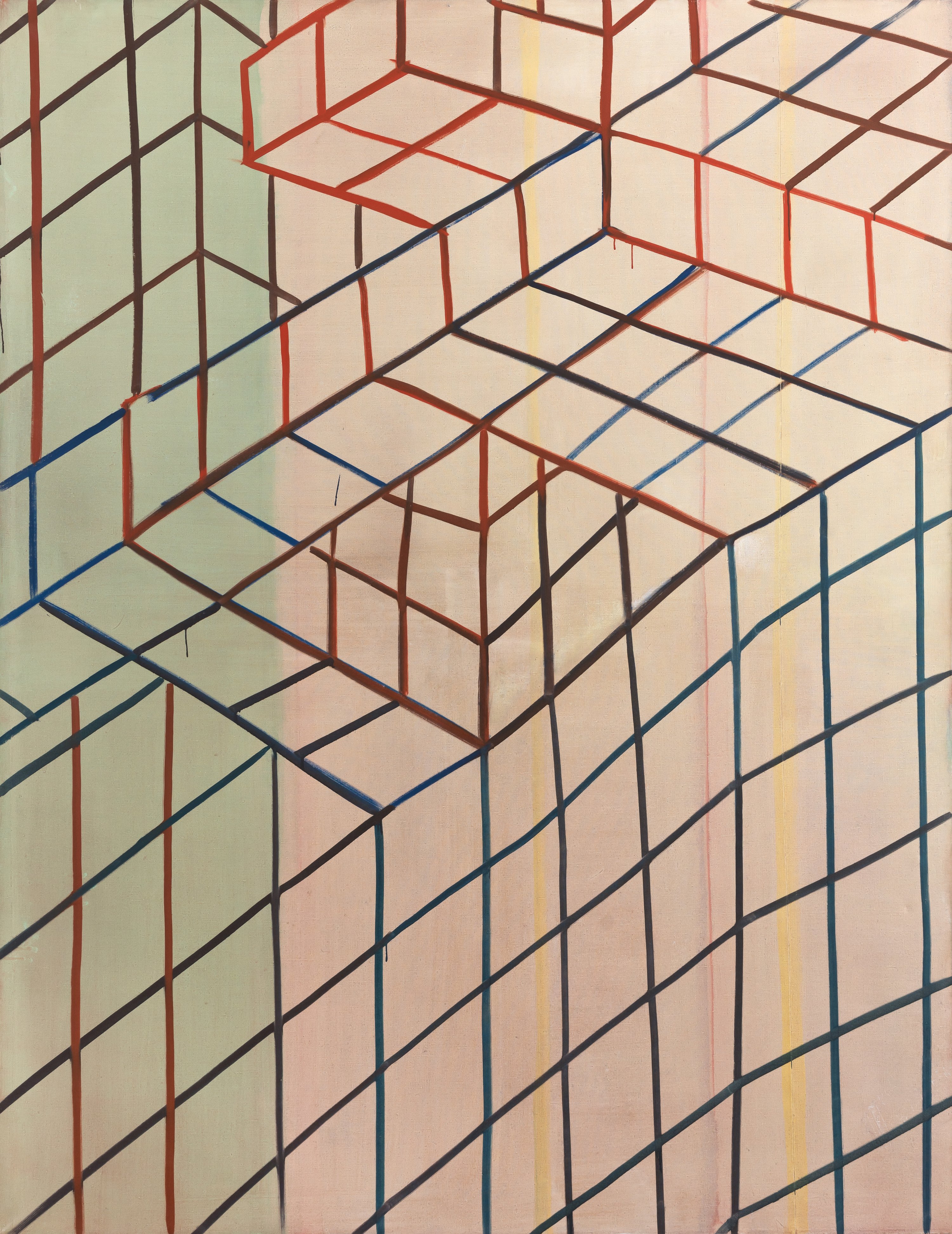 The High Dive dynamics have been developed to an internal rhythm. This seemingly non-representational painting by Jarosław Fliciński impresses the viewer with its power of geometrical order. A grid-like design revealing a pattern of swimming-pool tiles is the main feature of this composition—a reference to minimalist thinking, traces of fascination with op-art discernible as well. The work originates from a series of multi-coloured patterns painted since 1993. This was when the artist invited performance artist Gary Hell to collaborate, and shot the video Exercises in Ideology: The High Dive, with Hell posing against Fliciński's paintings. Pieces by the artist extend beyond intellectual play on space. They are also examples of art engaging the viewer, art co-created by gaze and reception.