Painter, creator of drawings, objects, and videos. A graduate of the Academy of Fine Arts in Kraków, he represents the generation of artists "worn out by reality", inspired by surrealism, metaphysical painting, and the art of non-European cultures in the early 21st century. He has shifted towards religious symbolism and devotional objects in recent years, frequently collaborating with artist Hyon Gyon, whose work alludes to Korean shamanism and transcendental energy. He participated in the main event, Il Palazzo Enciclopedico, at the 55th Venice Art Biennale in 2013. He lives and works in Kraków.
untitled
2008, oil, canvas, 50 × 70 cm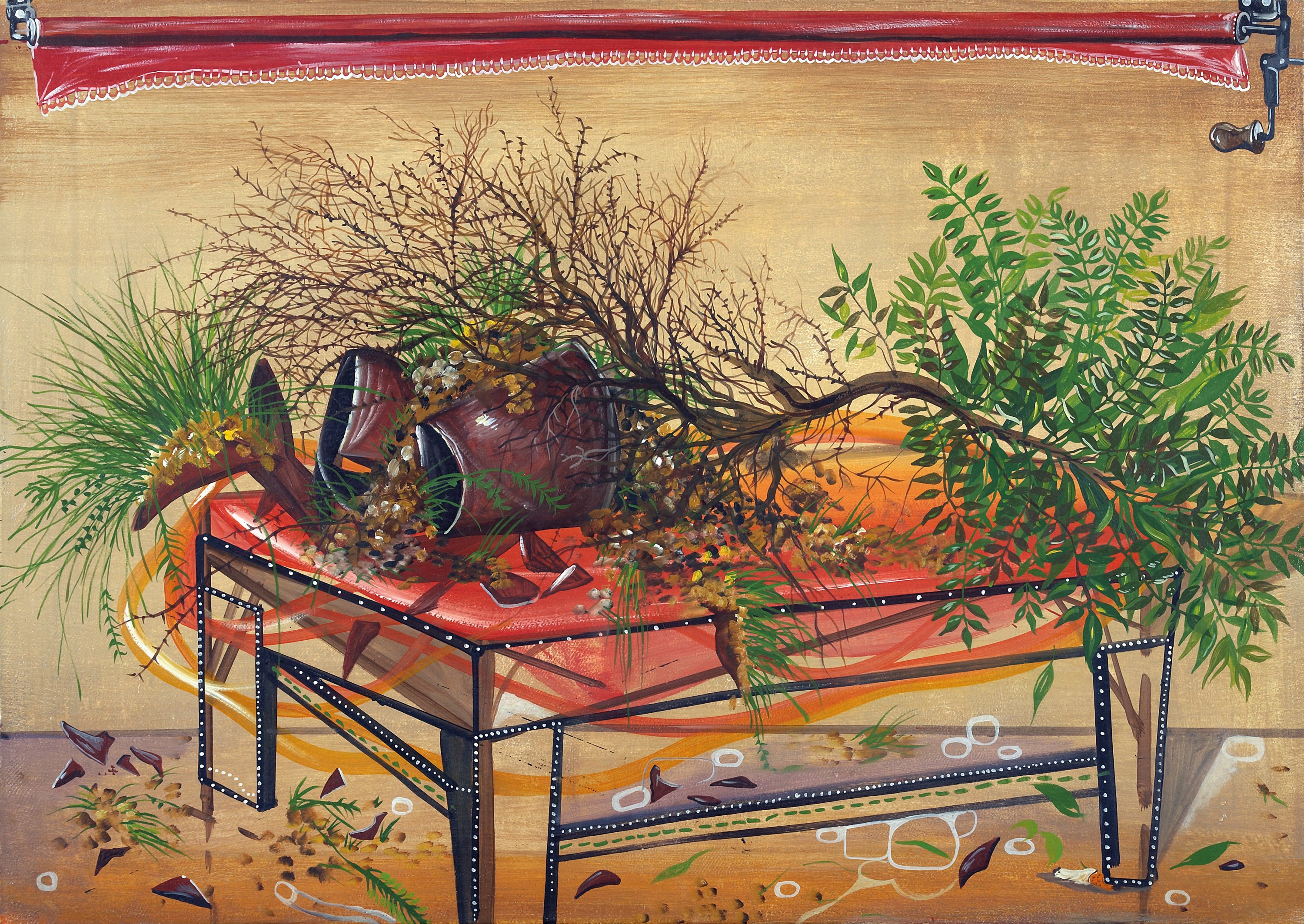 Jakub Julian Ziółkowski is an artist said to apply an "overgrowth strategy". His paintings teem with characteristic lush flora, captured in a moment of buoyant growth. Ziółkowski's "overgrowth" should also be grasped in a less literal sense, as horror vacui, his canvases covered with a plethora of elements, abstract and figurative alike. The painting depicts a tree, its roots having shattered the pot. The table the tree rests upon is transparent, its edges marked with minuscule white beads. The piece of furniture is but a convention; conversely, the roller blind discernible near the upper edge of the canvas is realistic, reminiscent of the old practice of draping paintings with the intent of raising their value.
untitled
2008, oil, canvas, 45 × 65 cm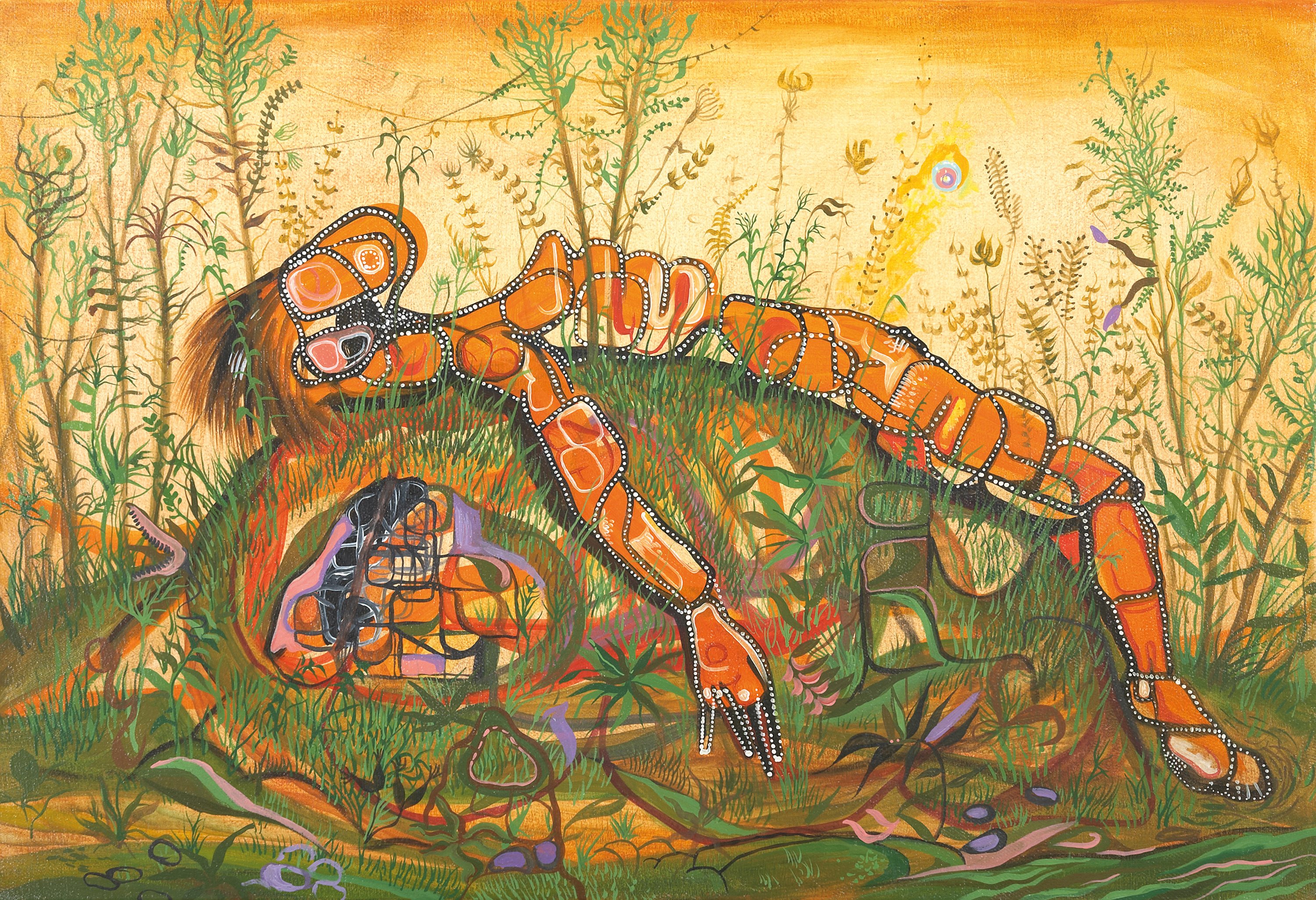 Exotic grass, undulating shoots, tiny blossoms: all these motifs made their way into Jakub Julian Ziółkowski's work in the aftermath of his journey to Brazil. Yet the painting is no travelogue. All inspiration is conventional, filtered through the artist's sensitivity and trademark style. Ziółkowski is fond of applying the micro scale. Dissecting the human body into individual components, he examines it and reveals its inner structures. The piece may be interpreted as a rendition of the "prehistoric man", close to nature and organically associated with it.