The duo of Aneta Grzeszykowska and Jan Smaga has operated since 1999. Both are graduates of the Faculty of Graphic Arts at the Academy of Fine Arts in Warsaw. They have authored photographic and object cycles and videos, such as their best-known floor plans of Warsaw flats, Plans (2001–2003), a mock-up of the YMCA building (2005), and self-portraits at the Avant-Garde Institute (formerly Edward Krasiński's studio). They developed a digital manipulation-based technique making photographic images resemble scans. Privately they are partners. They were nominated for the Polityka Passport Award in 2006. They live and work in Warsaw.
Inwalidów Square
2003 , c-print, plexiglass, 210 × 155 cm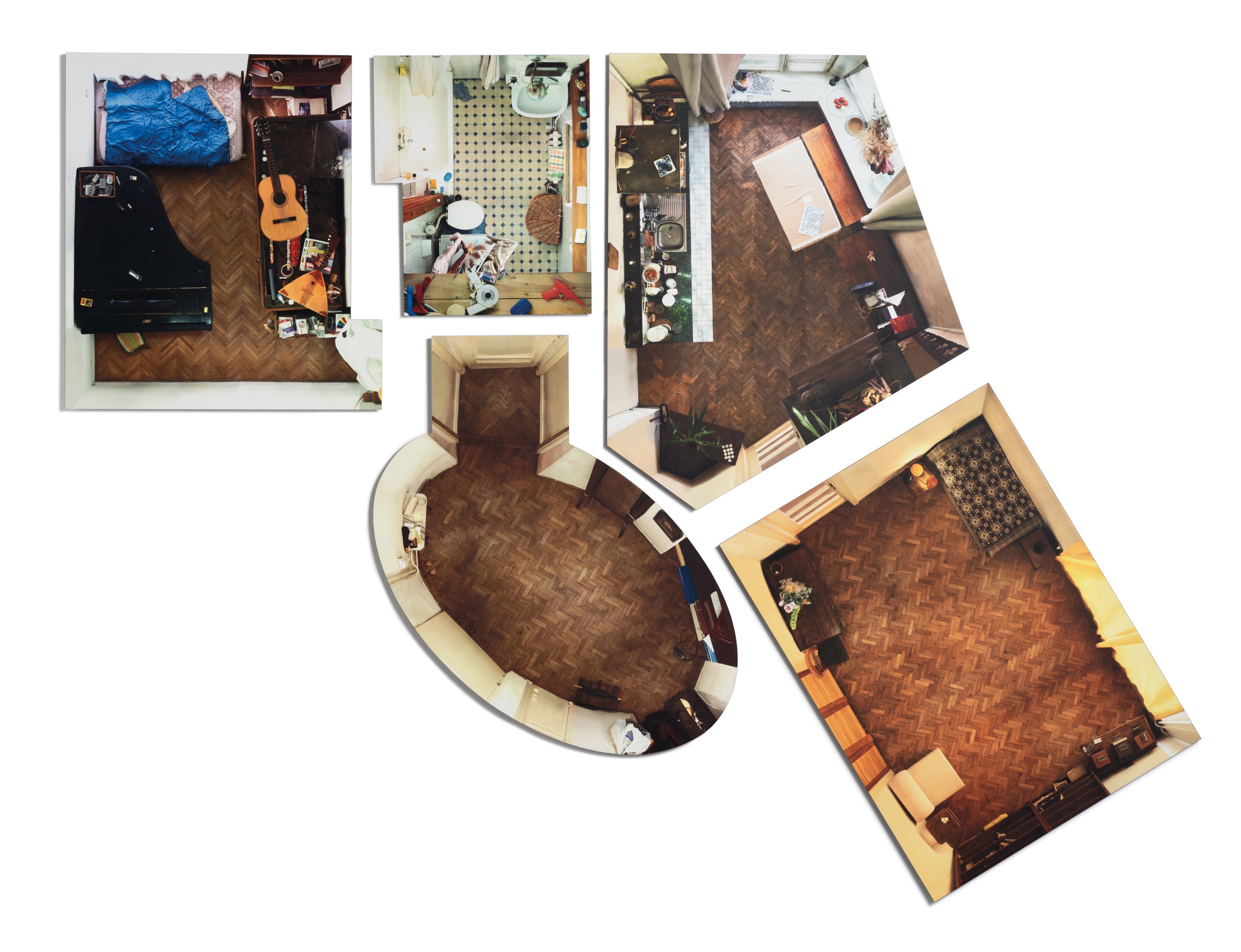 This piece forms part of the Plans series by the duo of Aneta Grzeszykowska and Jan Smaga: photographic compositions of floor plans for ten flats in Warsaw. While each room rendition seems to have been photographed within a single frame, all images were actually created using dozens of photographic fragments, perfectly combined and computer-merged. The artists offer the viewer the role of a Peeping Tom taking advantage of the absence of the flat owners in a property at Warsaw's Plac Inwalidów to catch a trace of their daily activities.