Sculptor, creator of installations and drawings. She studied art education at the University of Arts in Poznań. Her work involves the items of daily use and the materials they are made of. She is fascinated by their construction and purpose, and how users transform them. She dissects objects through individual manufacturing stages, altering their sequence. She frequently induces conflict between selected objects, combining them in opposition to the logic of their daily use, or rendering them unusable, as in the case of her final diploma project, which involved the development of a stool with its seat supported by a toothpick. She usually selects objects showing wear and tear, renovating and re-aging them, while subjecting new items to the natural passage of time. She lives and works in Warsaw.
Ways Back
2017, fibre cement, glass, strip light, 58 × 41 × 7 cm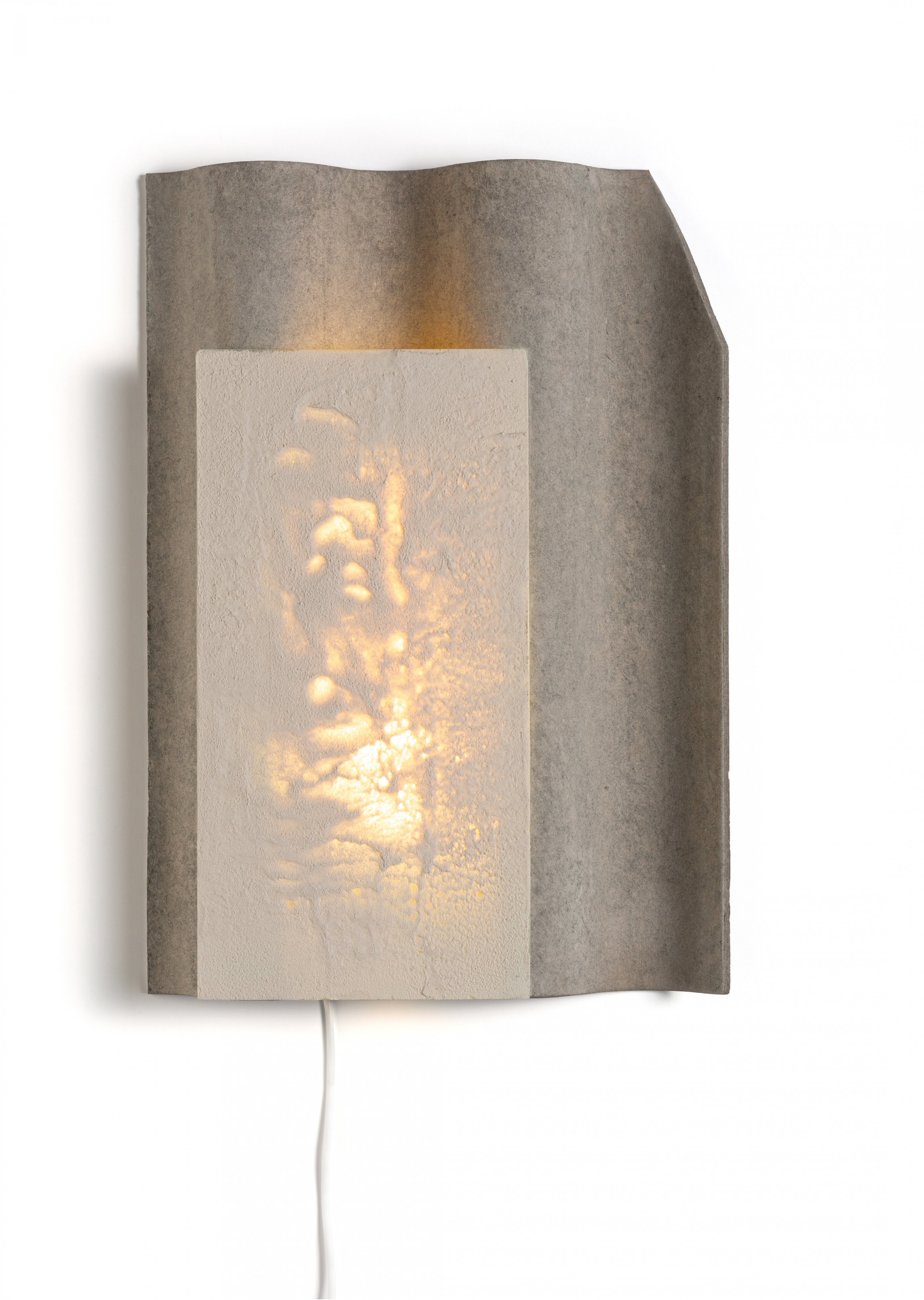 This work belongs to the cycle Mass and State, comprising sculptural objects alluding to internal human states. Gizela Mickiewicz analyses items of everyday use and the materials they are made of, as well as their interrelations, and then combines their fragmented and unmatching elements into new forms. The artist painstakingly seeks out and selects atypical, modern materials out of which she creates her works. Sometimes these are innovative plastics appearing on the construction market but for various reasons not used more broadly, so that their potential is not exploited. Through the shapes, textures and physical properties of the materials used to produce each object, Mickiewicz generates associations evoking the most deeply hidden emotions. In the case of Ways Back this alludes to the state we can experience when we return after a long absence, when our own home at first seems like an alien territory.