graphic arts at the Academy of Fine Arts in Warsaw. His trademark style of black-and-white angular forms suspended somewhere between representation and abstraction was swiftly noticed by the art community. In 2013, Poniatowski won the Eugeniusz Geppert Competition, claiming one of the most important awards for young Polish painters. His monochromatic paintings and drawings bring traditions of calligraphy or the graffiti aesthetic to mind, while his sculpted objects and installations hint at the surreal and grotesque. He lives and works in Warsaw.
untitled
2018, plywood, acrylic paint, synthetic leather, staples, 125 × 102 cm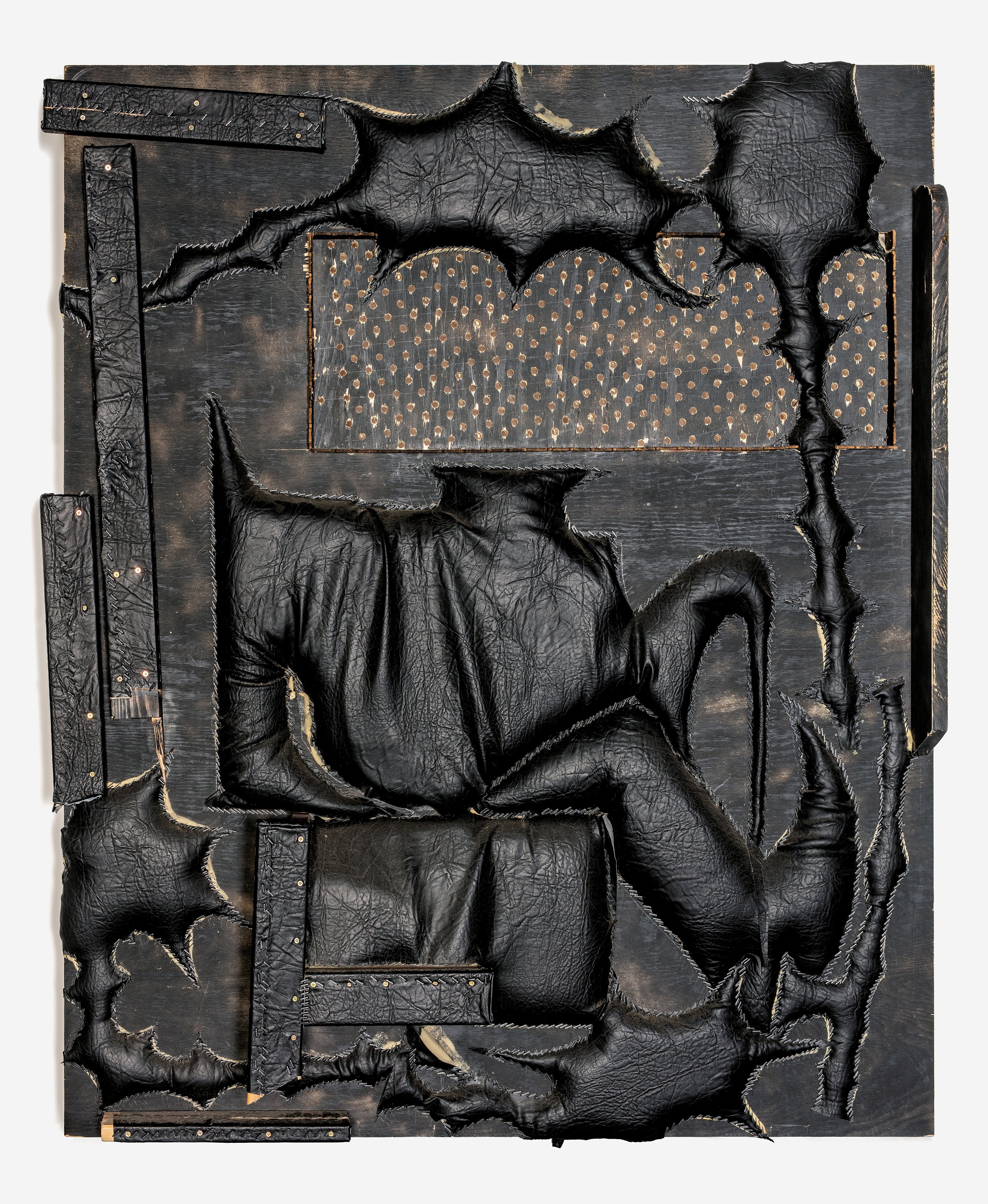 At first glance, the monochromatic bas-relief appears to be abstract. The composition has been developed using the artist's trademark angular forms cut out from plywood, wood, and faux leather-covered upholstery foam. While all are black, each one reflects light differently, the exposed heads of nails and upholstery staples shining the brightest. Upon closer inspection, the eye begins searching for discernible shapes: a seated bulky figure surrounded by shapes resembling comic-book speech bubbles occupies the central section of the piece. Plywood with a regular pattern of drilled holes resembles the latticing of a confession box viewed from the inside. Cezary Poniatowski calls his works negatives of reality. To him, they are a visual interpretation of a mental state referred to as "de-realisation", a sense of detachment from reality, triggered by the defence mechanism of an overstimulated brain.
Conquistador
2018, plywood, acrylic paint, synthetic leather, staples, 125 × 102 cm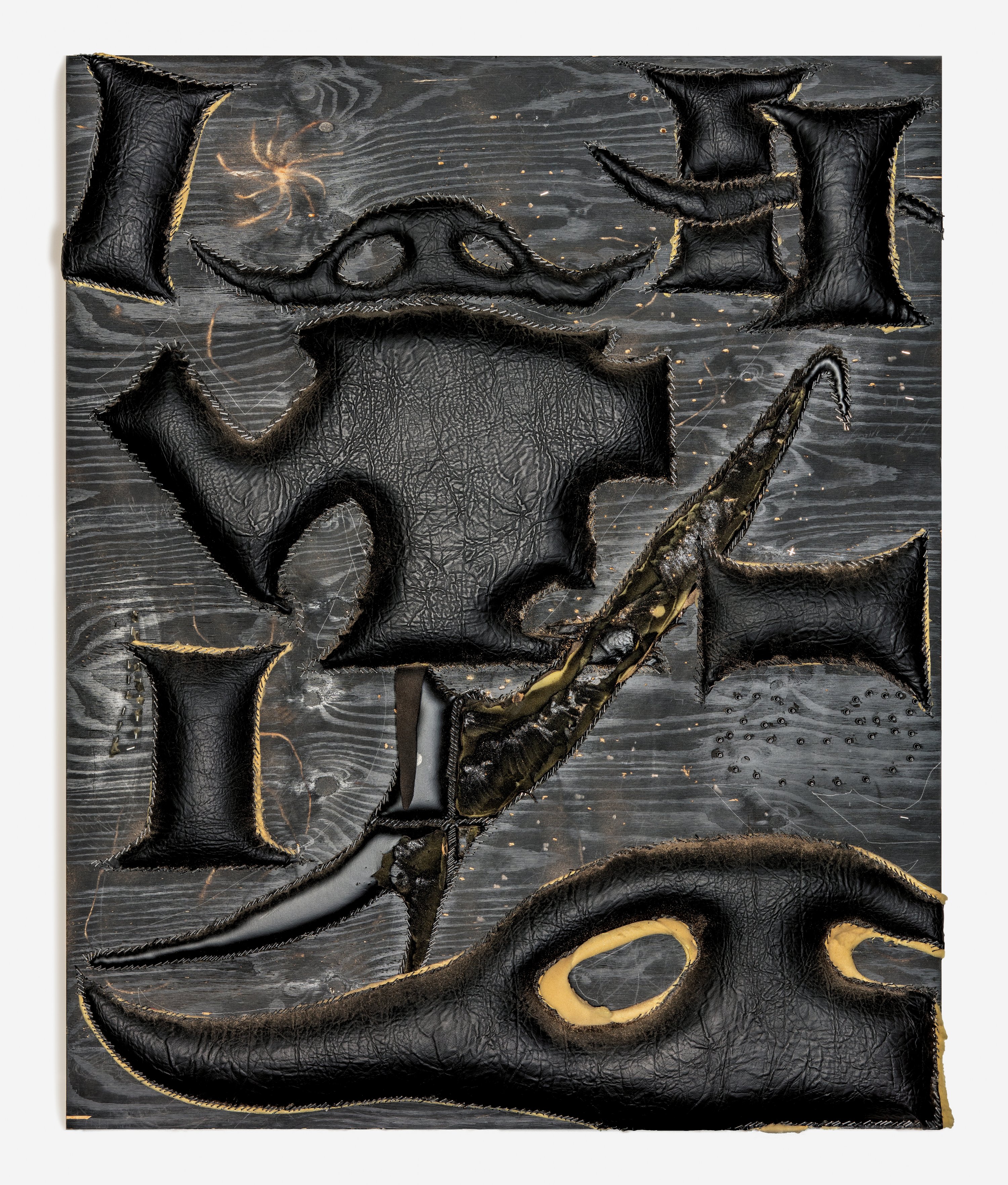 Black forms of faux leather-covered foam appear to be floating in the space of the bas-relief, even though nailed to the backdrop with innumerable upholstery staples. The title hints at the potential origin of these abstract shapes: Are they the pointed hats of invaders? Are they the snouts of pack animals the invaders brought with them? The practice of balancing on the borderline between representational and abstract forms is typical for Cezary Poniatowski's works, whether in sculpture, painting, or drawing. His work references popular culture as well: the artist himself has quoted Darren Aronofsky's The Fountain as the direct inspiration for his Conquistador. The bas-relief forms part of an open cycle, shown for the first time in 2018 at the Sick-Box exhibition held by the Stereo Gallery. The original sick-box was a small wooden case filled with figurines of saints, candles, and oils, a kind of private talisman intended to protect the sick or the dying. The artist borrowed the term from the book Lincoln in the Bardo by George Saunders.