Photographer, creator of objects and videos. She is a graphic arts graduate of the Academy of Fine Arts in Warsaw. She focuses on photographic cycles she uses to create and document her own identity, and images of herself and persons from her immediate environment. She has created portraits of non-existent characters, erased herself from her family album, and played a protagonist in Cindy Sherman's iconic project Untitled Film Stills. She explores her trademark tropes (corporeality, transience, invisibility, vanishing) in film and objects as well. She began by co-operating with Jan Smaga. Both of them were nominated for the Polityka Passport Award in 2006, and she received the award in 2013 for her solo work. She lives and works in Warsaw.
Kate's Portfolio
2004, c-print, dibond, 100 × 100 cm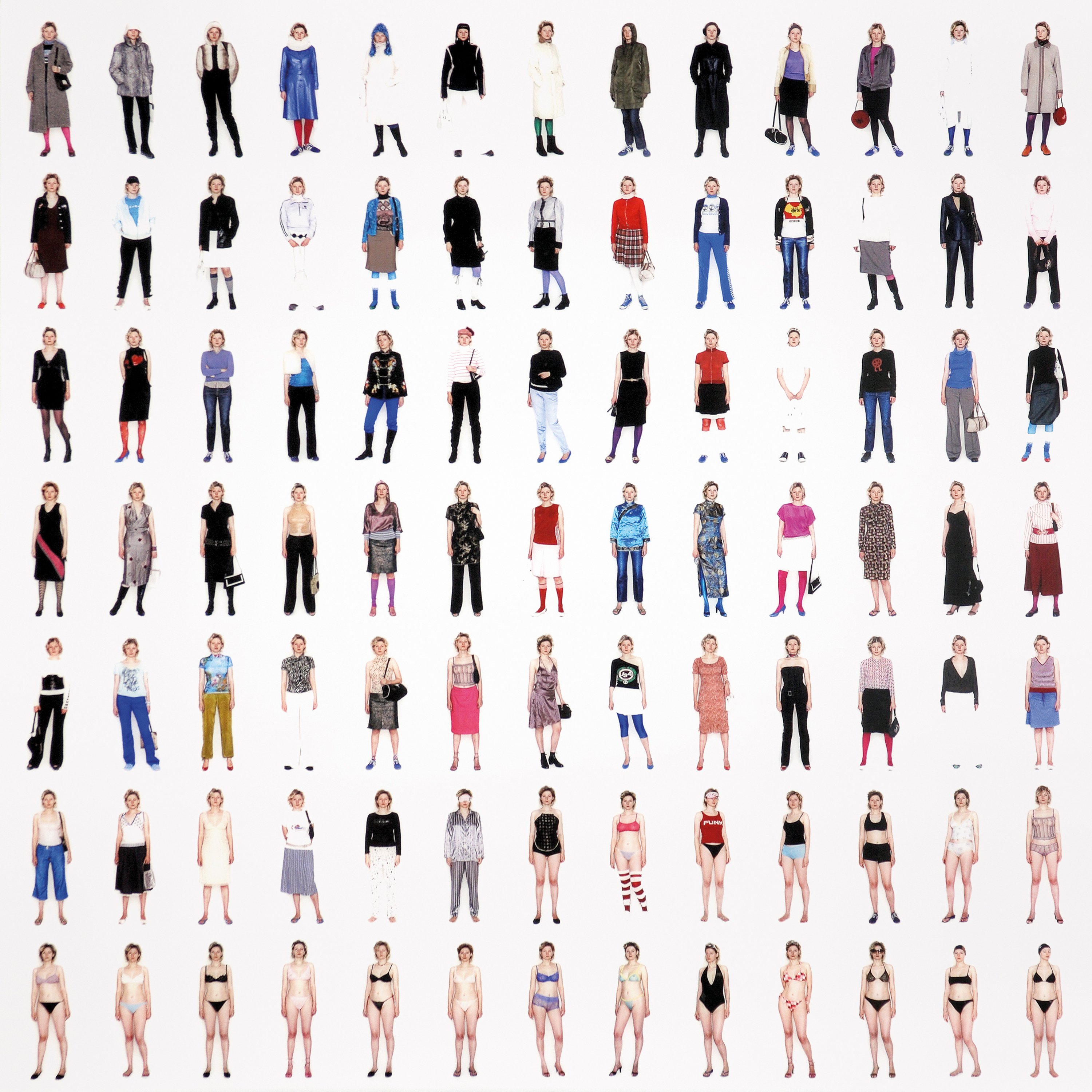 Aneta Grzeszykowska presents a personal and intimate cross-section of a young woman's wardrobe. The photograph shows several dozen pictures of the titular Kate, her attire different in each, winter clothes to lingerie, everyday clothes to sophisticated outfits. Here the artist combines her trademark themes of identity and carnality. The assorted styling variations and random clothing choices the girl appears in become a record of the diversity of female nature, a struggle with daily rituals. Playing out a number of her own roles, Kate resembles modern-day fashion bloggers. Grzeszykowska's work is a harbinger of the fashion blog phenomenon rampant throughout the web since about 2005, a major impact on young people's clothing choices.