Painter, photographer, creator of ceramic and video works. She studied at the art academies in Gdańsk and Warsaw (in Prof. Stefan Gierowski's studio) and at the Tokyo University of Fine Arts and Music. She is inspired by physics, philosophy, and cognition systems marginalised by modern science: alchemy, parapsychology, esotery, tribal knowledge, and matriarchal tradition. Her interests include religious motives, mystic presence in daily life, and the modern iconosphere. She participated in the 10th Biennale in Berlin (2018) and won the ING Polish Art Foundation Award in 2018 during Warsaw Gallery Weekend. She lives and works in Warsaw.
Flora
2016, jacquard, 120 × 150 cm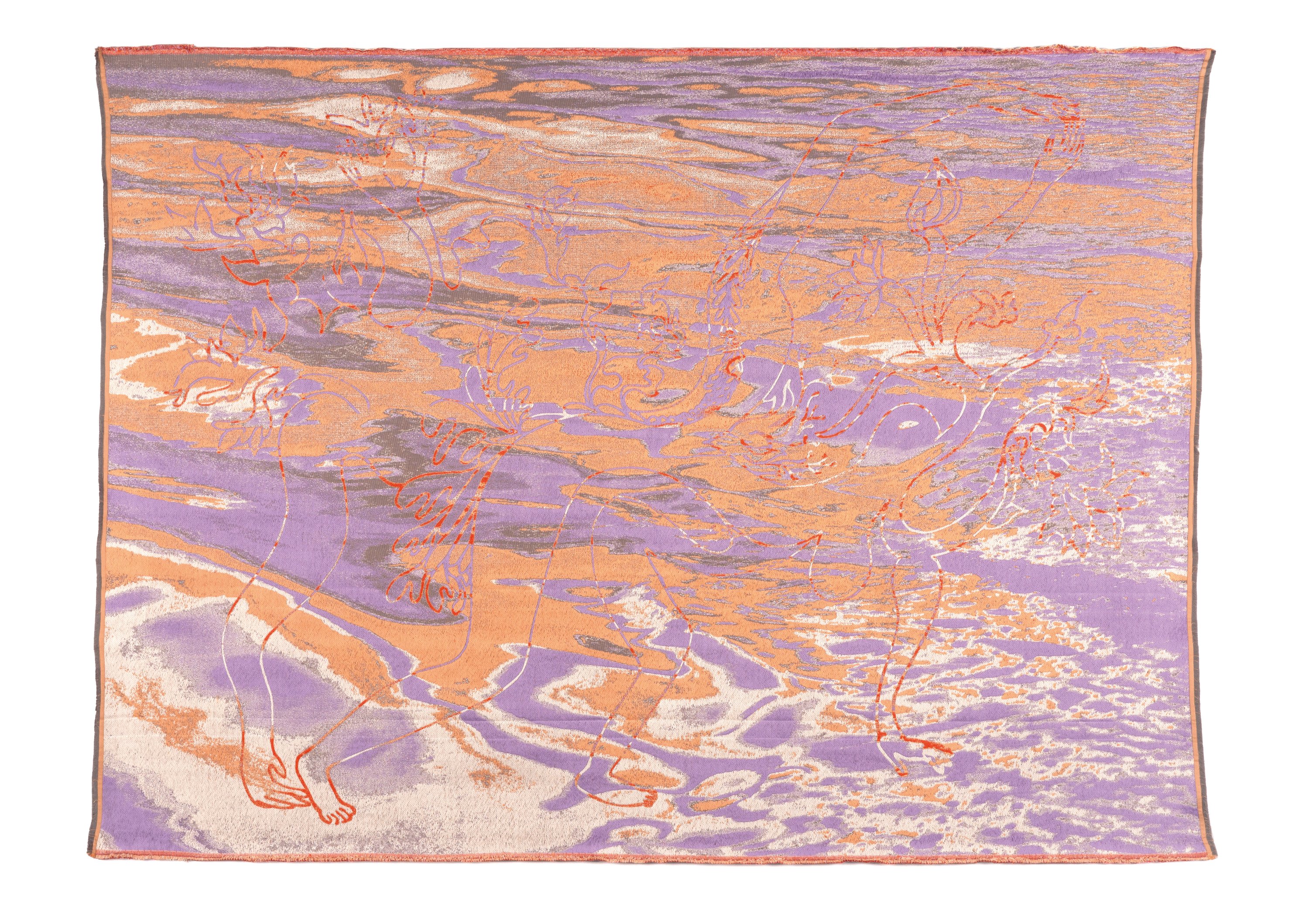 This large-format ornamental fabric was made using the jacquard technique. The composition woven of polyester thread reveals a disfigured female form surrounded with multiple plant species—the titular flora. The arms and legs of the figure and the stems and blossoms resemble finger drawings in the sand, their shape liquefied, as if blurred by swirling water. Superimposed images of the naked body, floral elements, and the river create an illusion of three-dimensionality; the viewer is no longer sure which objects have surfaced and which are on the bottom. The out-of-context three-colour scheme adds a psychedelic vibe to the image. The secret forces of elements, the occult and vital energy are all topics the artist has frequently explored in her work. The river motif is also present in a long-term project developed jointly with Ewa Ciepielewska and the Razem Pamoja Foundation, Flow/Przepływ: from time to time, project participants and their friends spend several days cruising down the Vistula or another river to share some time, overnight on an island, dance on the beach, or experiment with art. Flora is part of a diptych first shown at the collective exhibition Goddesses, which also included works by Jan Dobkowski and Zuza Krajewska, at BWA Warszawa during Warsaw Gallery Weekend 2018.
untitled
2018, glazed ceramics, 24 × 20 × 20 cm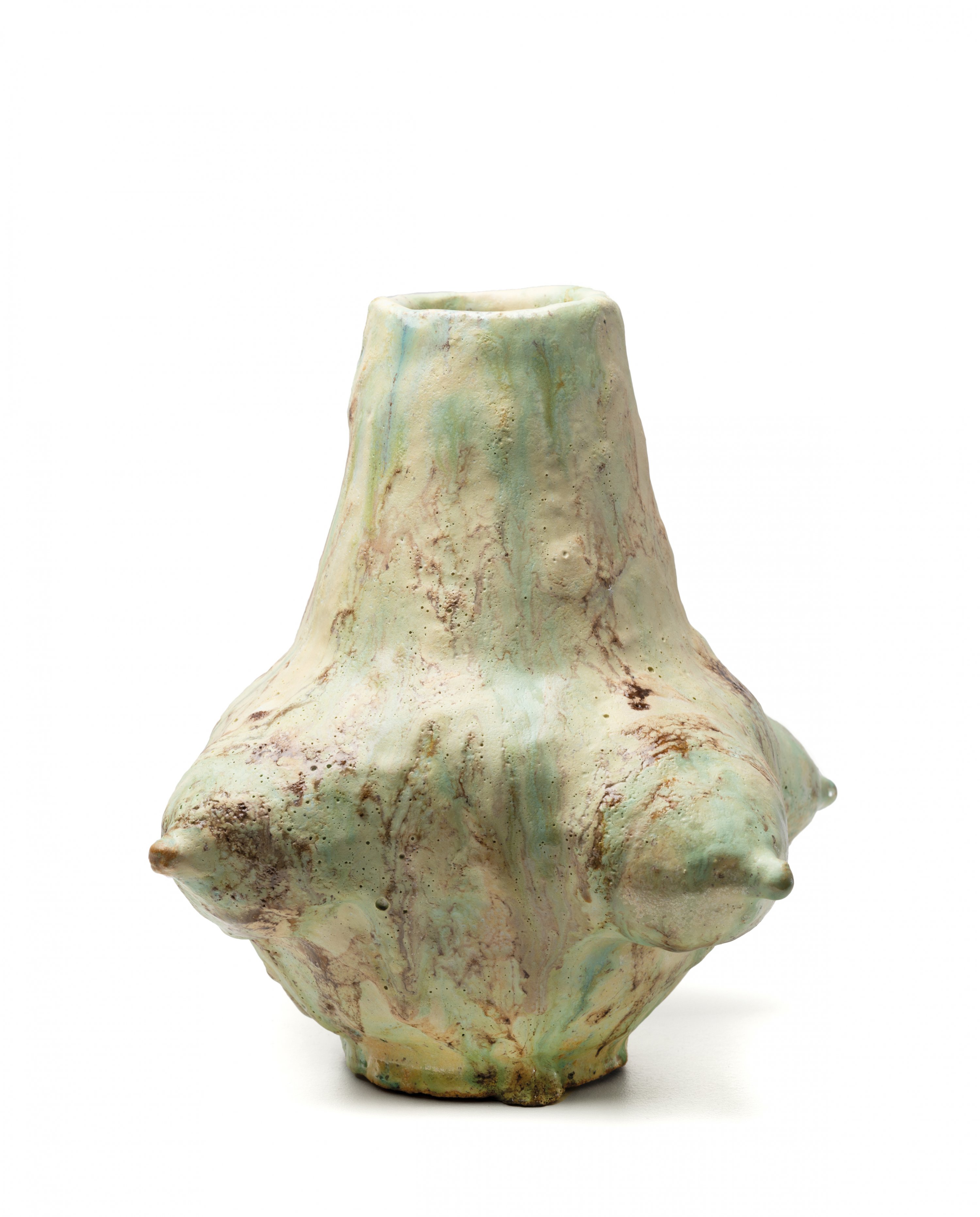 Having studied in Tokyo, Agnieszka Brzeżańska developed an interest in crafts, ceramics in particular. Ever since, she has created numerous series of vases, candlestick holders, bowls, flowerpots and other items, playing with material and experimenting with Japanese enamelling techniques. This work, currently in the Foundation's collection, was inspired by Łużyce culture vases, and forms part of the Homeland cycle. The naked breast ornamentation alludes to the artist's interest in the force of femininity, archetypes, vital energy, and fertility, whereas the use of the censer alludes to the elements of water and fire. At exhibitions, Brzeżańska's ceramic works are usually filled with flowers or used as candlestick holders.