Painter and illustrator. She is a graphic arts graduate of the Academy of Fine Arts in Warsaw. She developed a trademark style early, becoming one of the most recognisable artists of her generation. Her paintings of figures distinctly contoured against a uniform one-dimensional background are like a personal diary, an account of the most intimate stories and experiences. She began delving into the abstract in time, seeking inspiration in memories and nature. She works on some pieces over many years, revisiting and repainting them, the result occasionally not resembling the primary version at all. She has created illustrations for the Wysokie Obcasy supplement to Gazeta Wyborcza daily and the now-defunct City Magazine. She lives and works in Warsaw.
I, Krystyna M., Left Home on Tuesday (August 1ˢᵗ 1944, Warsaw – August 12tᵗʰ 1944, Podkowa Leśna, Poland)
2009, acrylic, canvas, 130 × 150 cm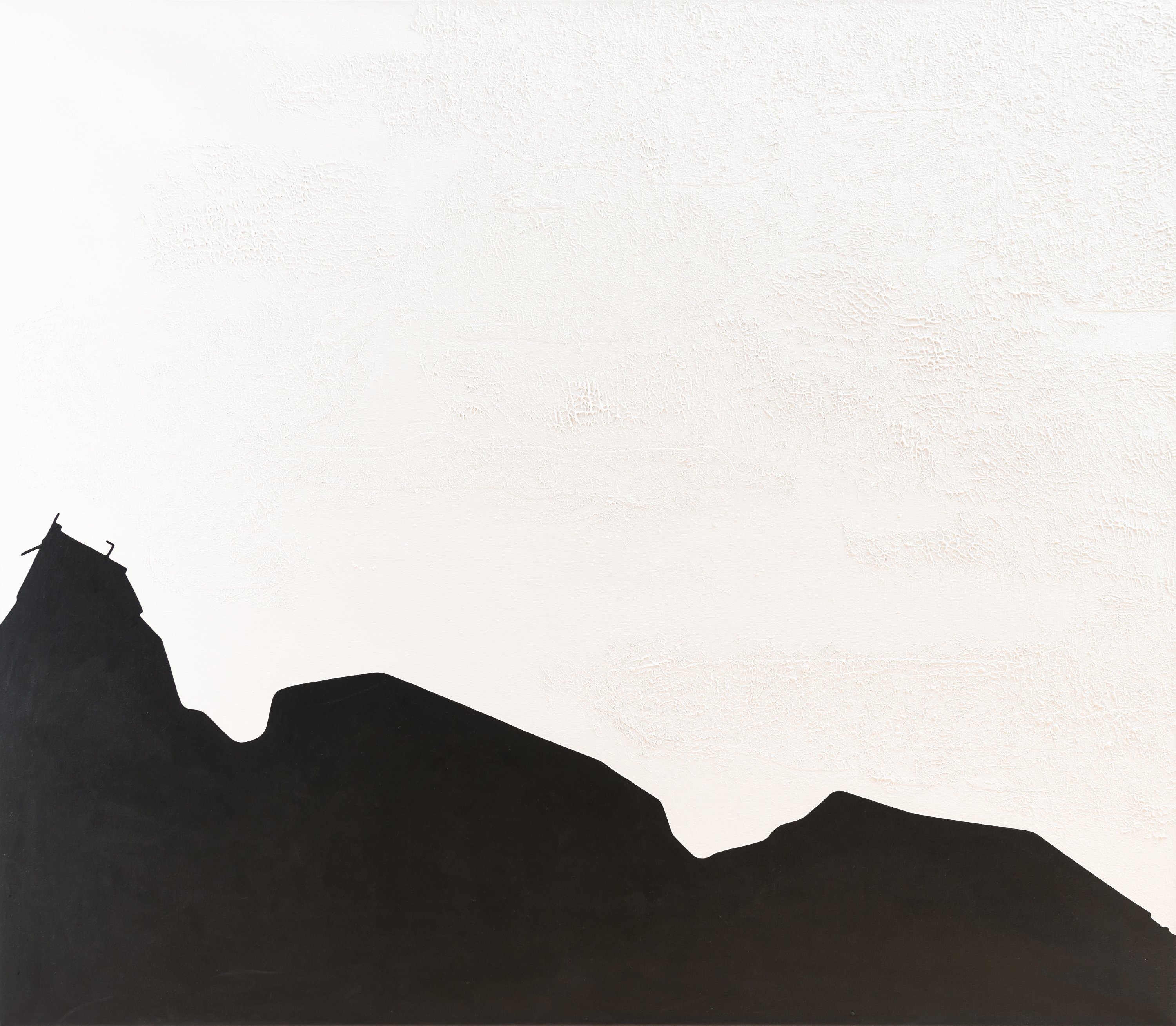 The seemingly abstract landscape by Agata Bogacka features a horizon reflecting the fate of her artist grandmother. Forced into exile upon the outbreak of the Warsaw Uprising, she recorded her itinerary for twelve days, from the day she left her flat in Warsaw until reaching Podkowa Leśna. Bogacka's painting is a rendition of the itinerary she covered. The intersecting lines extending beyond the horizon mark locations where Krystyna M. ran into a dead-end and had to retrace her steps. Bogacka explores one of the universal themes in art: the impact of great history on the private lives of individuals.