Painter, performance artist, creator of installations. An art history graduate of the University of Warsaw, in the early 2000s he created murals and stickers under the pseudonym "Adam-X". He has used the alias "Ixi Color" since 2008, implementing ephemeral projects in urban space, frequently with a performance component. He lives and works in Warsaw.
Accumulation 1
from the Vinyloviec series, 2012, self adhesive foil, 62.5 × 64.5 cm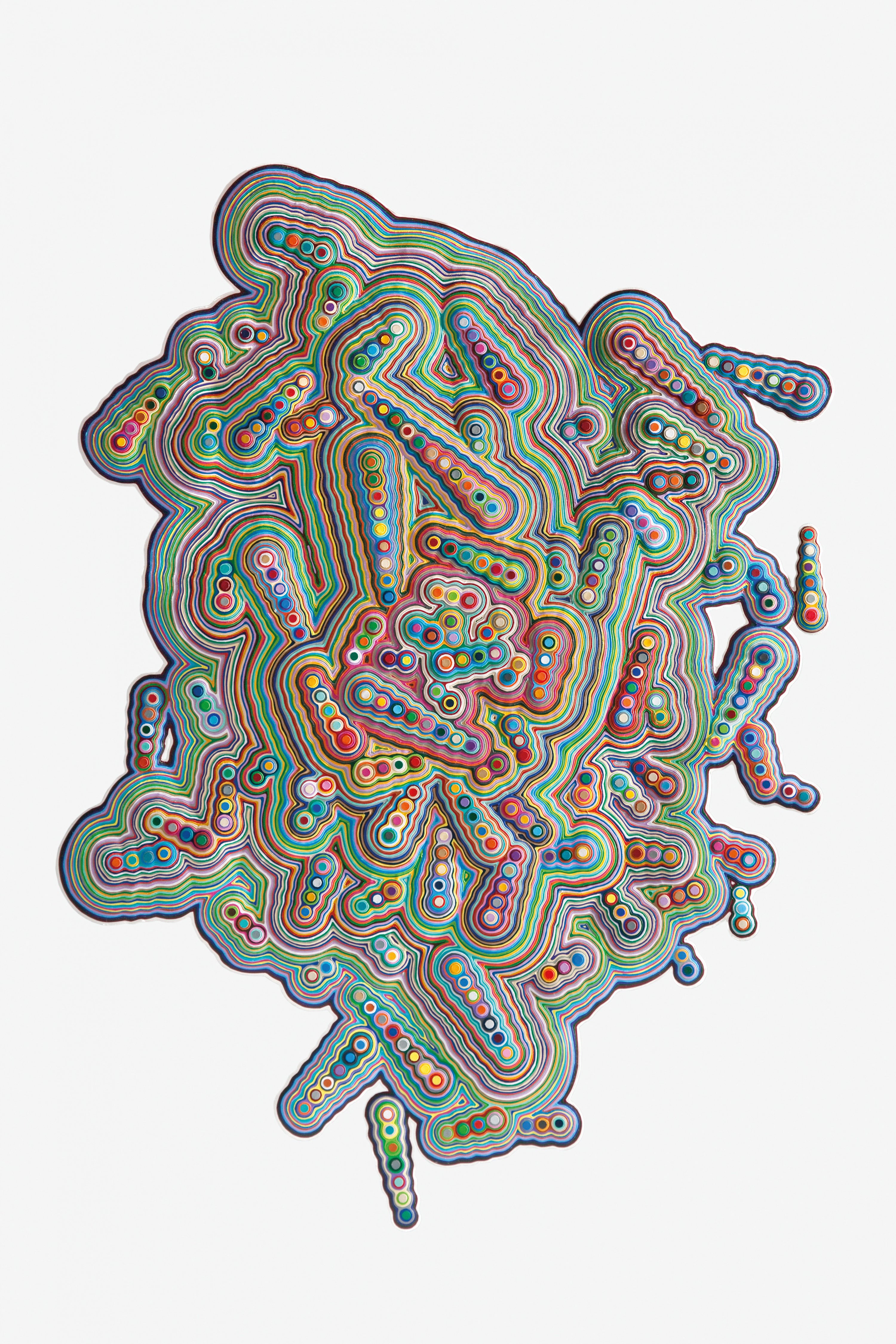 This work forms part of the Vinyloviec cycle, comprising painted installations created using self-adhesive film, cut and connected pursuant to the rules of a code designed and developed by Adam Jastrzębski. The origins of the activity ought to be sought in the street-art sticker form the artist originally expanded into a so-called implant, then into an octopus, and ultimately into the "vinyloviec". Developed from the tiniest elements (colourful dots) outward, vinyloviec forms grow according to rules laid down by the artist (chance results obtained by rolling dice, for example, are acceptable as well). The vinylogos is the set of rules determining the form of individual pieces; colour, direction of expansion, and closure are all predefined. Each vinyloviec is an independent world form following separate provisions recorded in code format. In reaching for the methodology of biological and mathematical sciences, Jastrzębski creates art allowing analogies to philosophical ponderings on the origins and forms of the world to be discerned.