Visual artist, poet. Her practice includes oil painting, drawing, poetry and performance. She alludes to the tradition of existentialism and also raises highly contemporary issues: creation and dissemination of one's own image and the relation to technical innovations. If she uses humour, it is in the form of provocative decadence. Bartoszek has published two volumes of poetry: Niebieski dwór [Blue Court] (Disastra Publishing, 2016) and Klucz wisi na słońcu [The Key Hangs in the Sun] (WBPiCAK, 2021). The heroine of Łukasz Ronduda's film A Heart of Love (2017) was based on Zuzanna Bartoszek. She lives and works in Warsaw.
Diagonal Walk in Pendolino Train
2021, oil, canvas, 120x100 cm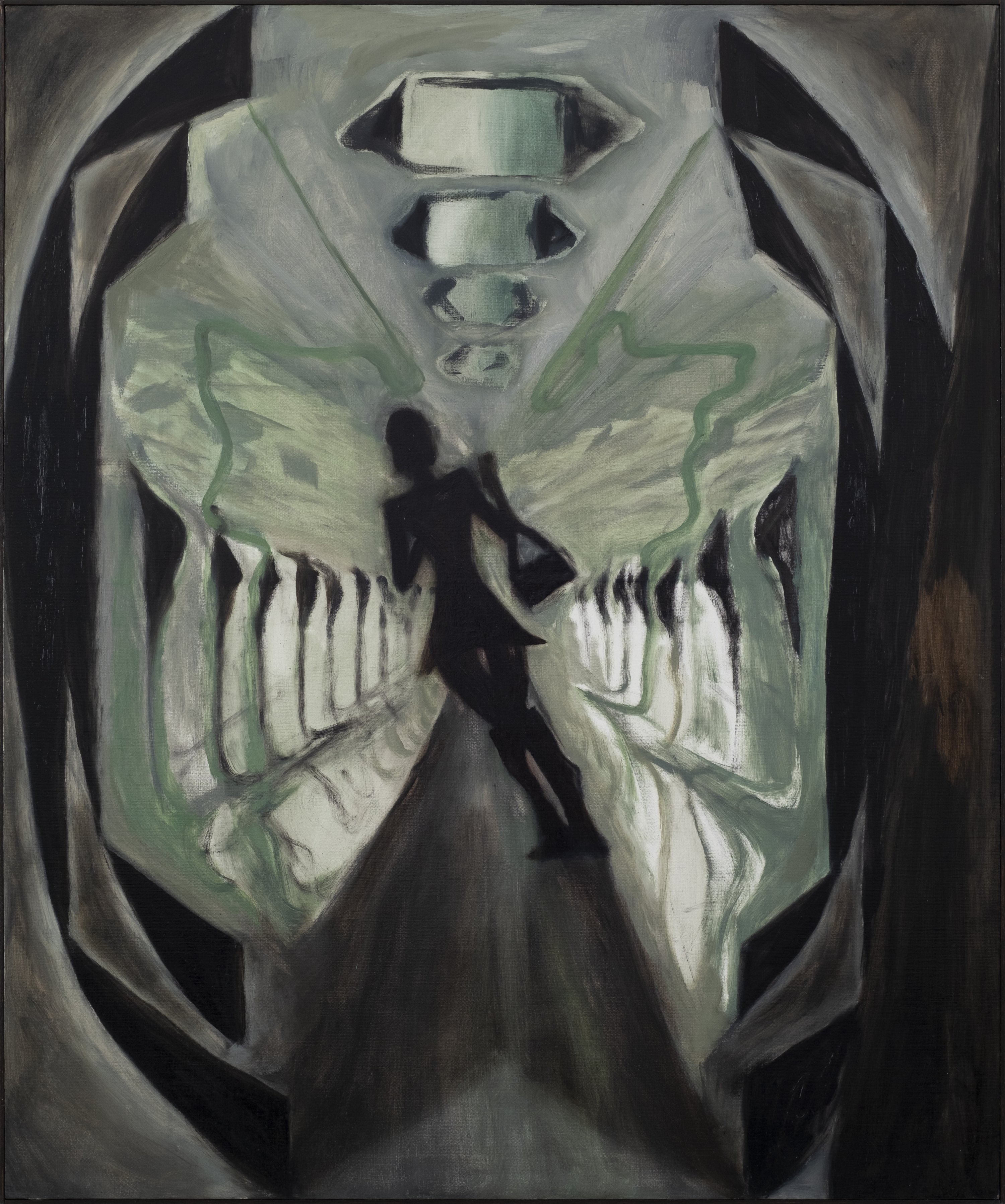 The artist is fascinated by the futuristic, elongated perspective of the corridor of the Pendolino train. The detailed elements of the train's furnishings, such as the profiles of the seats and the grips affixed to them, remind her of Secessionist shapes and motifs. The rhythmic, geometrical shapes and pale green glow may also evoke the 1920s—the aesthetic of art deco or the scenography of German Expressionist films, which (like Fritz Lang's Metropolis) often depicted the future as an industrial dystopia. The particular capacity to bend captured in the tunnel perspective of the train is stressed by the diagonal profile of a female figure—a self-portrait of the artist. Bartoszek's paintings often include interiors and objects that are thoroughly contemporary but are subjected to a retro-futurist styling or filtered through the aesthetic of historical styles of painting. She is particularly close to the tradition of Expressionism and evocations of it in the art of the second half of the 20th century.
I Am Sorry
2020, oil, canvas, 30 x 40 cm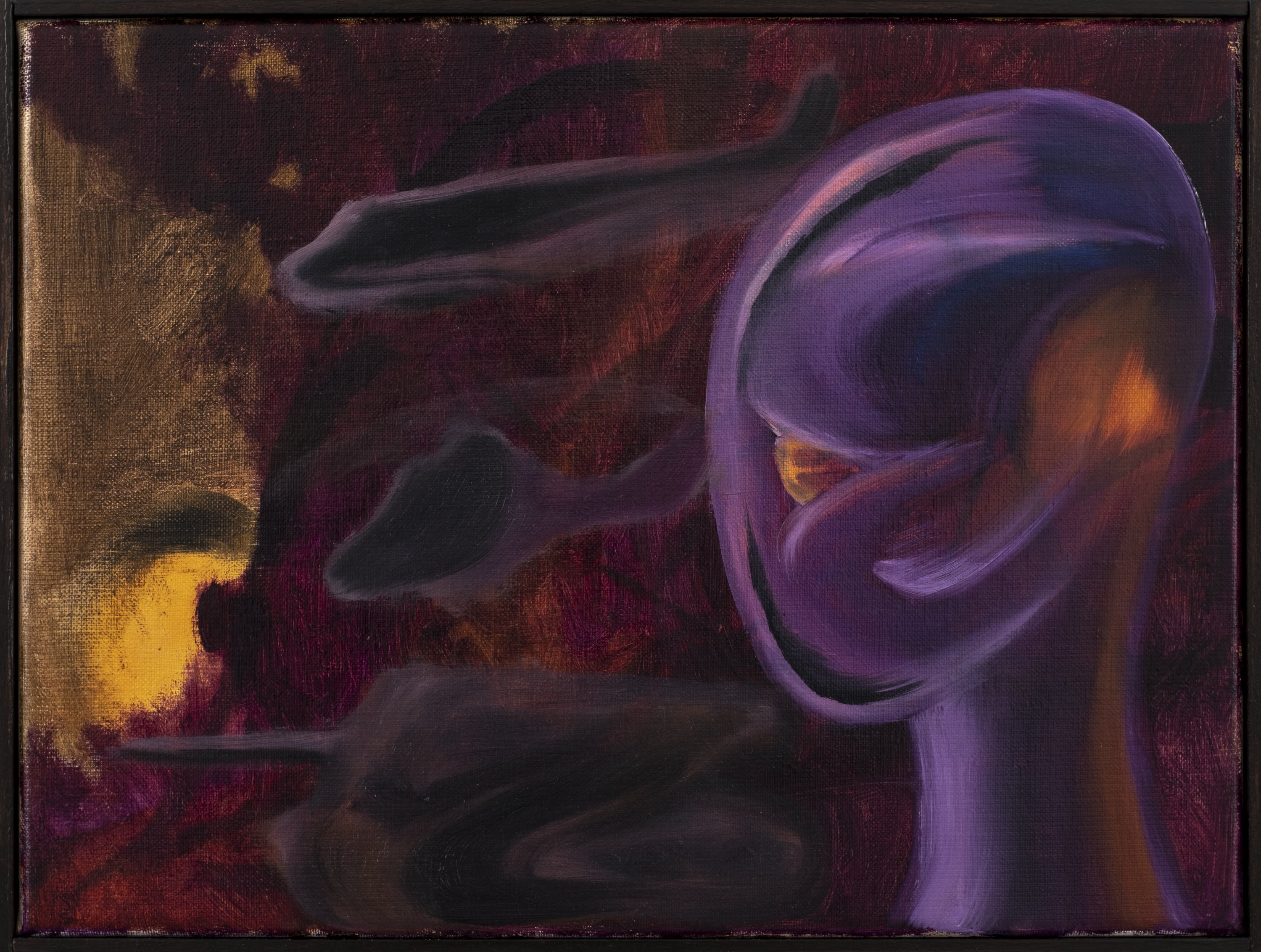 I Am Sorry is one of many self-portraits by the artist. It depicts a psychological state following an attack of anger. An act of aggression aimed at a person close to her, and the accompanying negative emotions, are symbolized by military equipment: an airplane, a helicopter, and a tank. The heroine's embarrassed profile and the title I'm Sorry suggest that the outburst is accompanied by pangs of conscience. Bartoszek usually gives her works suggestive titles, which may guide the viewer toward a specific interpretation. Despite the modest dimensions and the sketch-like composition, the canvas carries a big emotional charge, as stressed by the expression strokes and the fiery colour scheme. This was one of the artist's first oil paintings.